30 Jan

CES 2018: La Poste's Booth

From 9th to 12th January 2018, the 51st edition of CES in Las Vegas gathered 4.000 exhibitors and almost 200.000 visitors. This exceptional trade show is the place to be for all the business leaders and the technological pioneers, who want to craft the future. This 2018 edition was mainly devoted to the A.I. (Artificial Intelligence) and IoT. (Internet of Things). Make people's lives better and more convenient through technology: a motto that every exhibitor at CES has in common, from the small entrepreneur to the multinational company.
One goal: to stand out of the crowd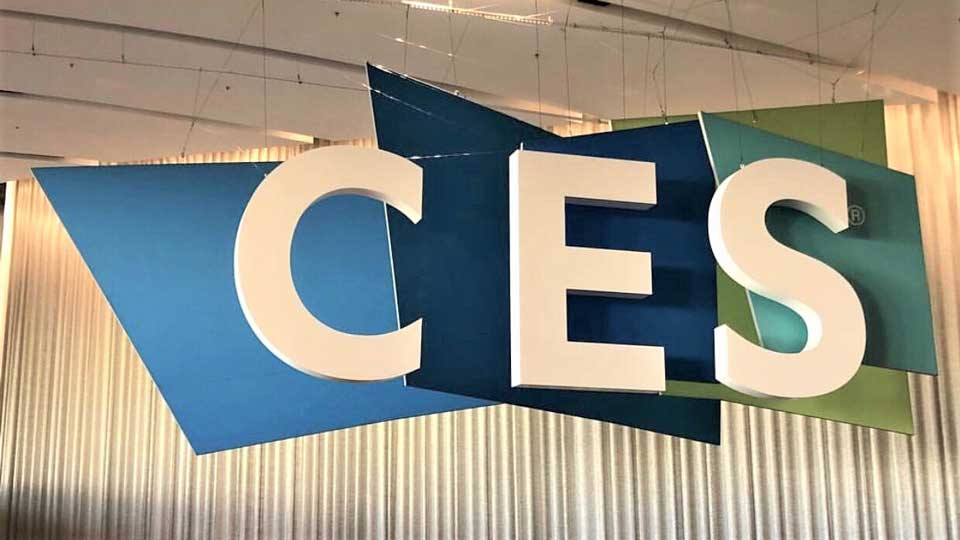 This global stage is a showcase for many brands that introduce their innovations, rivaling with daring on technologies and interactive contents… Being eye-catching and different underlines how creative your company can be. This is why La Poste Group put its trust into VIBE Agency's know-how in event management.
Alongside majors like Polaroid, Humanscale, Logitech, Spotify…La Poste Group made its way. Not yet very well known in the US, this international postal service provider is France's leading local distribution network and it operates in over 40 countries. For its 4th participation at CES, the French group came with a great project, the French IoT, in association with 16 French start-ups, to introduce their innovations and mobile applications in health and biotech fields.
The French group already made a great impression at CES in 2015 with its digital hub. It had to make better. Thus, La Poste Group asked for our services in order to provide two unique creative and innovative booths.
La Poste's booth: a great challenge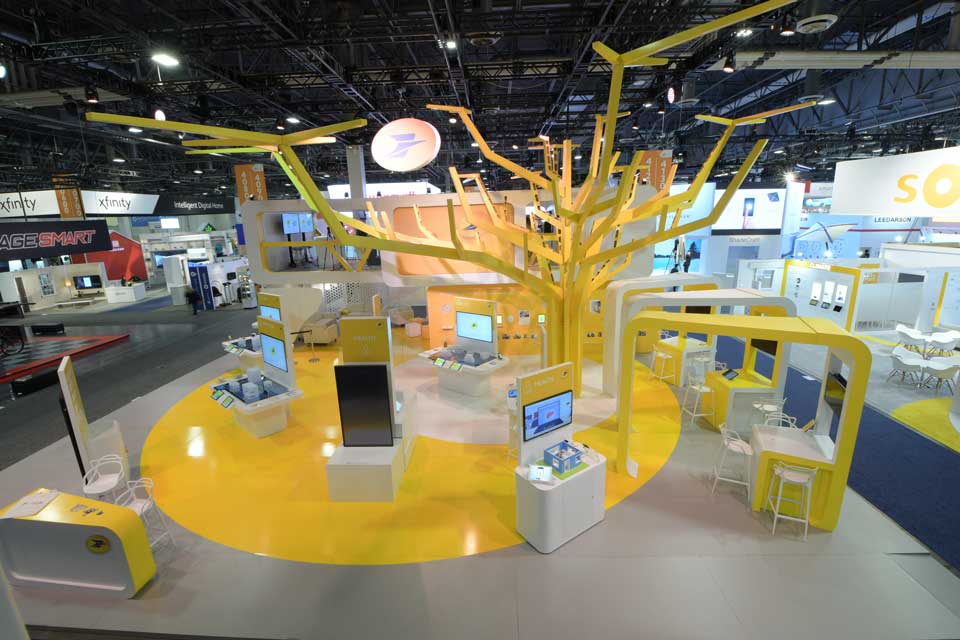 All the VIBE Agency's team was eager to give its best, in order to produce, alongside the Havas Group, two peerless booths that would draw attendees and stir their curiosity up. By immersing ourselves into the company, we managed to better understand its culture: acting locally for the people and think global for humanity. We created two booths: one for La Poste (50*50) and one for the French IoT (50*20). With new French political objectives in terms of industry, many high-tech start-ups are currently thriving all across the country, and we wanted to make it visible through the booths.
The interactive booths were designed to catch the attention of visitors, so that they could get introduced to La Poste Group and the 16 innovative French start-ups, and experience the different offers and services for healthcare, home, city, and office.
Your booth, your image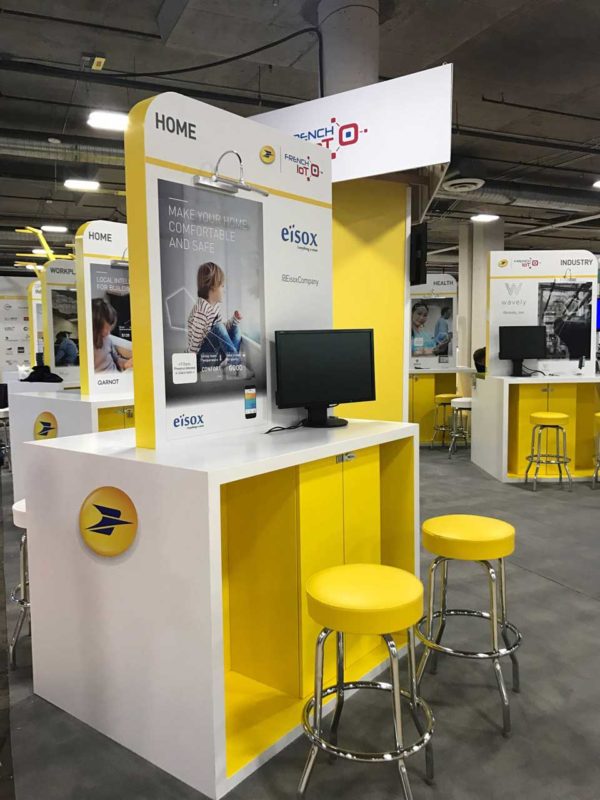 With a booth, potential customers can better understand how different you are. VIBE Agency's role is to provide, to smaller and bigger businesses, 100% tailored solutions to be out of the ordinary. Our international team and its commitment convinced La Poste Group to create a great partnership for CES 2018. Let VIBE Agency's collaborators give to your company the best design ideas and coverage opportunities for your next international events!
You might also like