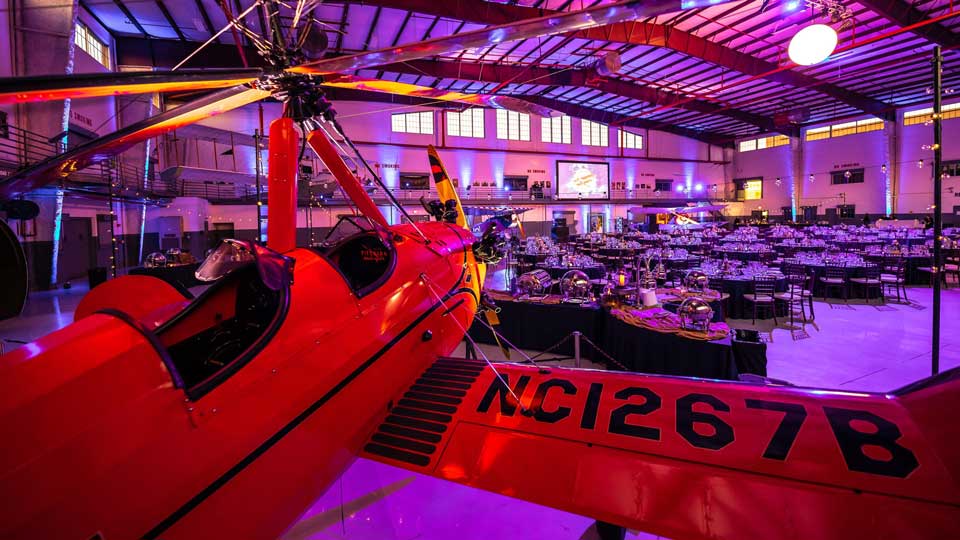 08 May

Takeoff for McDonald's Gala Dinner

April 18th, 2018, 2 AM. A wonderful gala dinner comes to an end, right in the middle of the Sunshine State. Located halfway between Orlando and Tampa stands Fantasy of Flight, an outstanding venue that makes Polk City, FL so proud of. This was the place McDonald's Corporation chose to organize its gala dinner & after party in order to thank and reward all its French partners.

This is the kind of bracing moment every company and staff member should experience, the kind of moment that strengthens cohesion and team spirit, the kind of moment that every planner loves to achieve. Let us take a look on the highlights of this amazing event.
Rewarding Success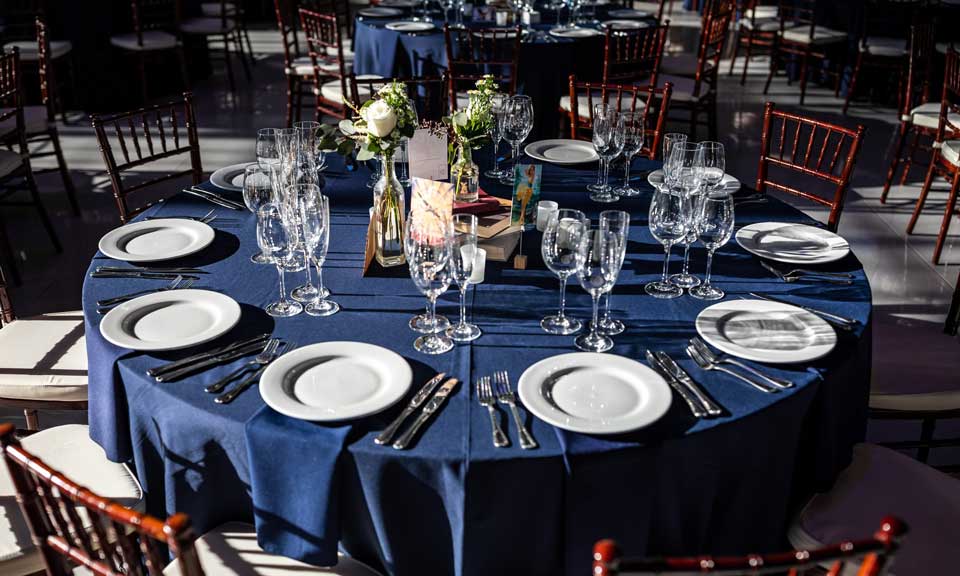 This night was dedicated to the French McDonald's franchisees and their families, gathering up to 470 persons. Along with our partner HAVAS, we designed this unique event which goal was to thank all the French directors for their great results during the past year. Indeed, McDonald's France is one of the most profitable entities of the group.
The directors worked also hard on the social and societal concerns. The eco-friendly policy of French franchises, the choice for a local and durable food's supply and their great implication into long-term jobs' creations, improved and strengthened their image in the country.
Feeling the Energy of the After-WWII Years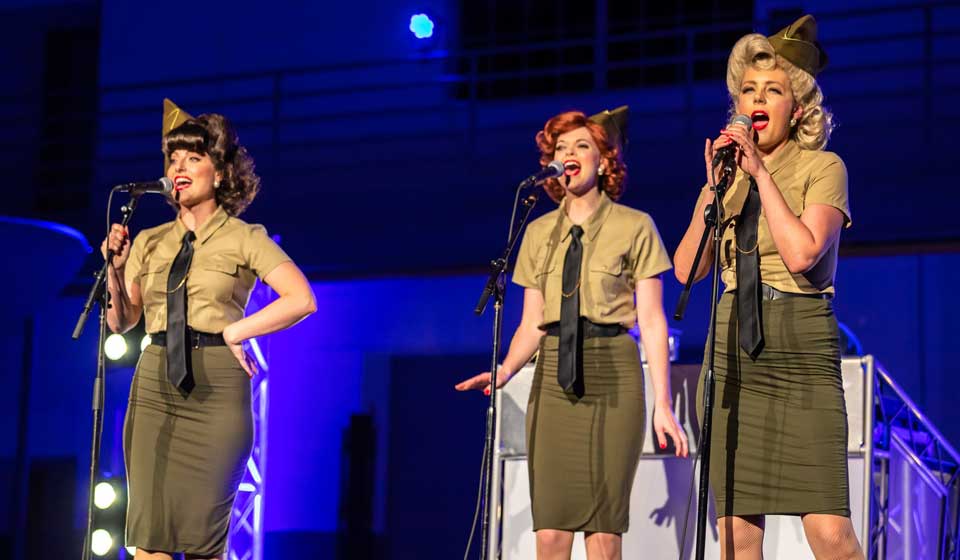 Thus, McDonald's Corporation had a surprise in store for them. First, attendees went directly from their hotel, escorted by a highway patrol. After 45 minutes driving, they discovered Flight of Fantasy, a stunning venue that suited perfectly with the aviation's theme and the after war time, a period synonym of opportunities, growth and bright future.
Guests got to embody 50s' citizens, thanks to make-up artists, accessories and costumes. After taking pictures in open-cockpit planes, they wandered through one of the biggest and fabulous private plane collection until sunset. This was the right time for a cocktail punctuated by a perfect plane aerobatic show, the masterpiece of this gala dinner.
It was then time for the McDonald's Corporation and McDonald's France CEOs to give their speech, to warmly welcome their guests into the great dinner hall, a huge plane hangar, and to thank them for this great year. The buffet had strong French accents and seasonings as the best French authentic recipes had been freshly prepared.
Animated by dancers and singers that delivered a vibrating 50s' show, this dinner was definitely a wonderful example of what teambuilding and great-family spirit is all about. Inspiring.
Flying Always Higher and Further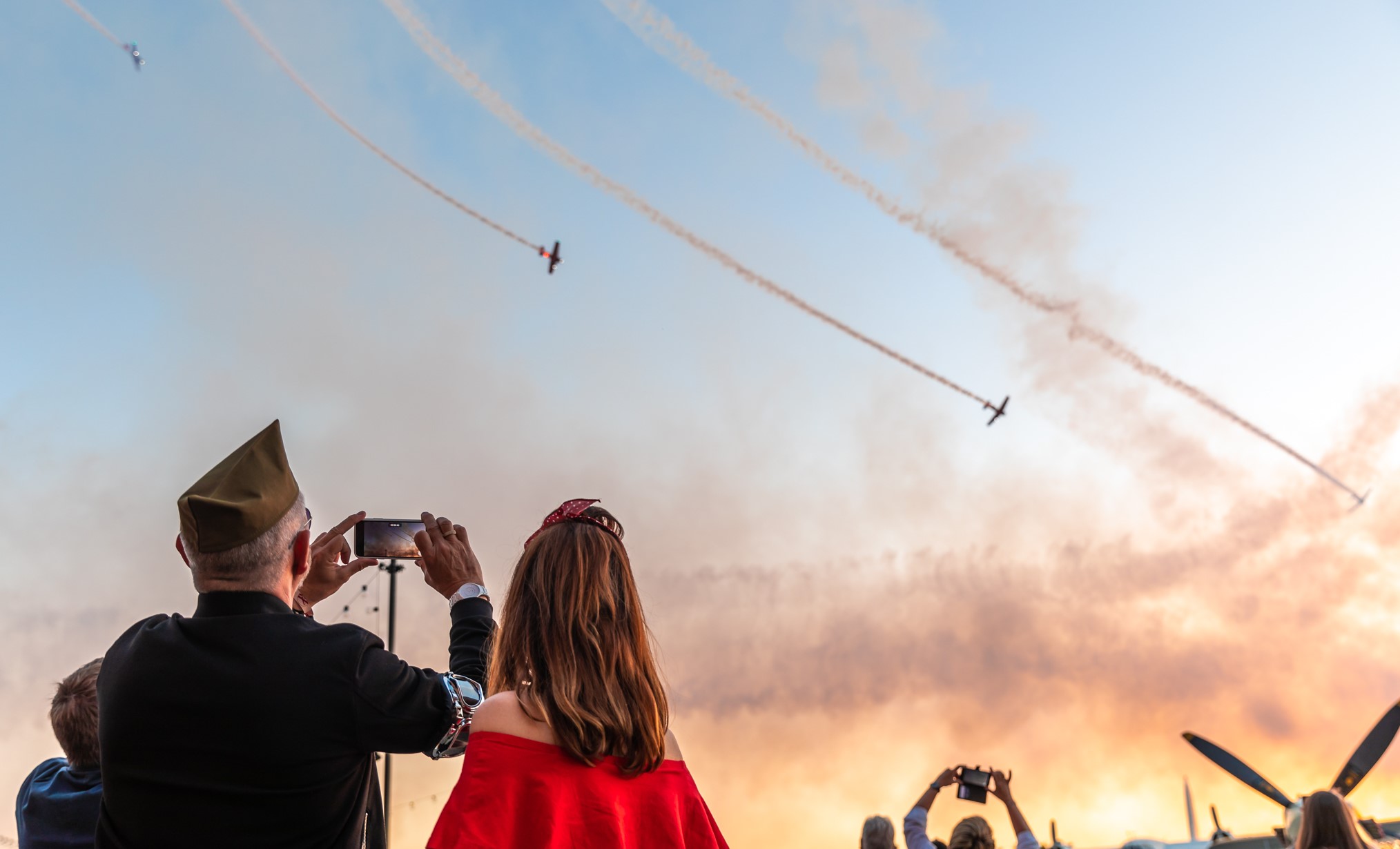 Celebrating and rewarding the all-year hard work of your staff members is surely a perfect way to fly to new horizons of growth. A thank-you dinner will help them to bind better coworker connections and strengthen their team spirit.
French McDonald's franchisees spent a wonderful night at Fantasy of Flight, raring to face the year coming. This is the kind of incentive moment that you would definitely love to experience.
You might also like