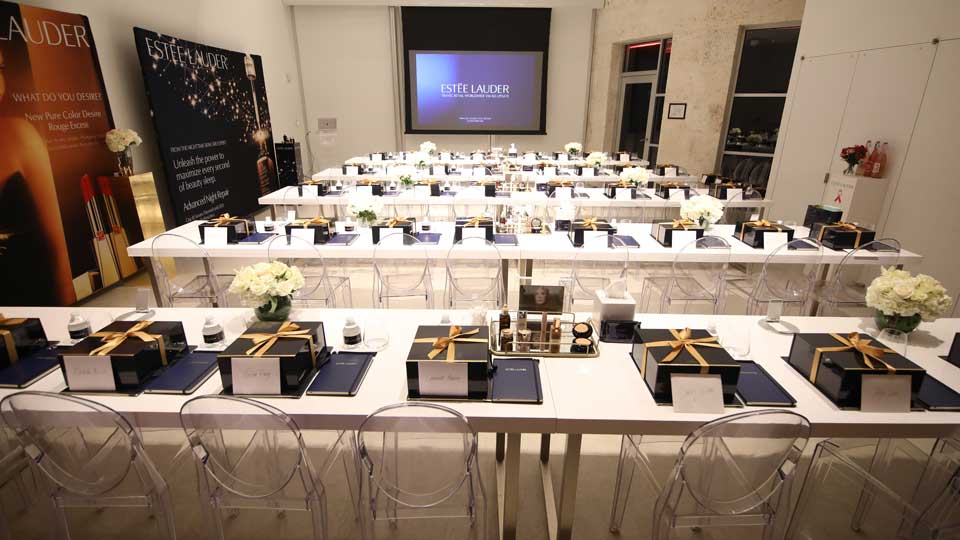 13 Nov

5 Days in Miami with ESTÉE LAUDER

From October 22nd to 26th, Miami Beach and the Bass Museum became the official headquarters of Estée Lauder Group as the company organized there a great educational seminar for training and reflection with 150 staff members. From mentioning the highlights of an incentive program to exploring some of Miami's finest places, let's have an overview of this unique and creative event.
ESTÉE LAUDER'S PHILOSOPHY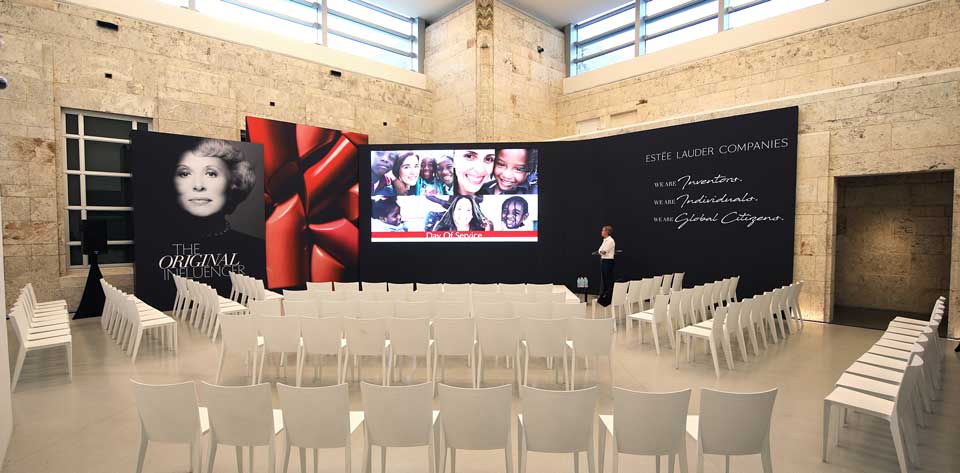 Prior to approach the seminar's content, you might need to know a bit more about one of the greatest businesswomen the U.S. has known. Back in New York in 1946, a young woman and her husband decided to create 4 cosmetic products specifically dedicated to women, at a time when they used to get cosmetics and perfumes as gifts from their husbands. She strongly believed that women could emancipate themselves by making their own choices, either through a new way of consuming or by becoming entrepreneurs.
This American icon, always claiming that "No one ever became a success without taking chances", had launched a company that would never stop to grow, through various acquisitions and licensing, until becoming one of the most successful cosmetics and skin care group in the world. We shall underline that Estée Lauder always worked with respect for her clients and their health, with the highest ethical values concerning work conditions and environment.
CREATIVE MINDS IN THE BASS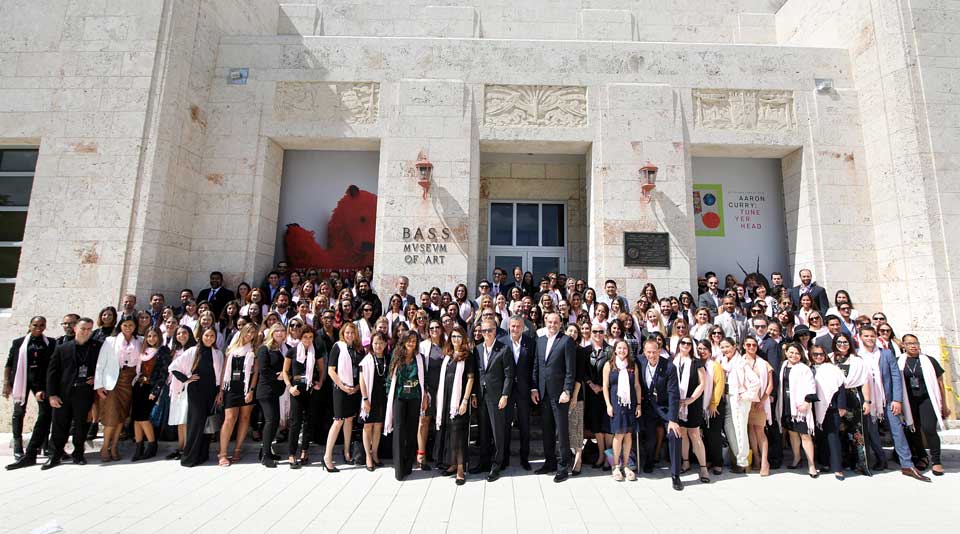 In order to keep these values alive, Estée Lauder Group can rely on deeply involved corporate members who want to pursue this entrepreneurship spirit. From October 22nd to 26th, 150 persons gathered together in Miami Beach to get a presentation of new products and future launches. This was also the occasion to educate internal and external employees and partners, share results, work on new ideas and strengthen ties.
What a better place than the Bass, a 1930 building located into Miami Beach's historic Art Deco district, to host such an event. The Contemporary Art Museum and its numerous rooms became, during 5 days, a laboratory for creative minds, as 6 brands of Estée Lauder Group set up their own booth in the building's different wings.
A COMPREHENSIVE PROGRAM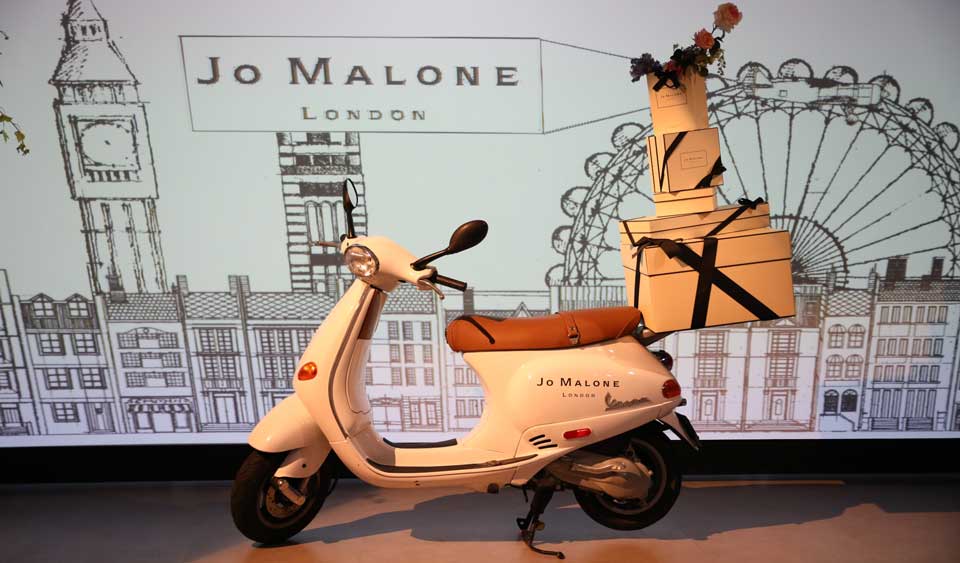 The week was divided into workshops, plenary session and receptions. The brands – Estée Lauder, Clinique, La Mer/Aveda, Jo Malone, Tom Ford, MAC – and an additional one – Becca / Glamglow / Origins / Smashbox – provided their own whole day meeting in order to share experiences, reflections and objectives with other staff members who were divided into 7 groups. A plenary session completed the seminar in order to talk about the good financial results and the future strategies and developments of Estée Lauder Group.
DISCOVERING THE BEACH'S FINEST CUISINE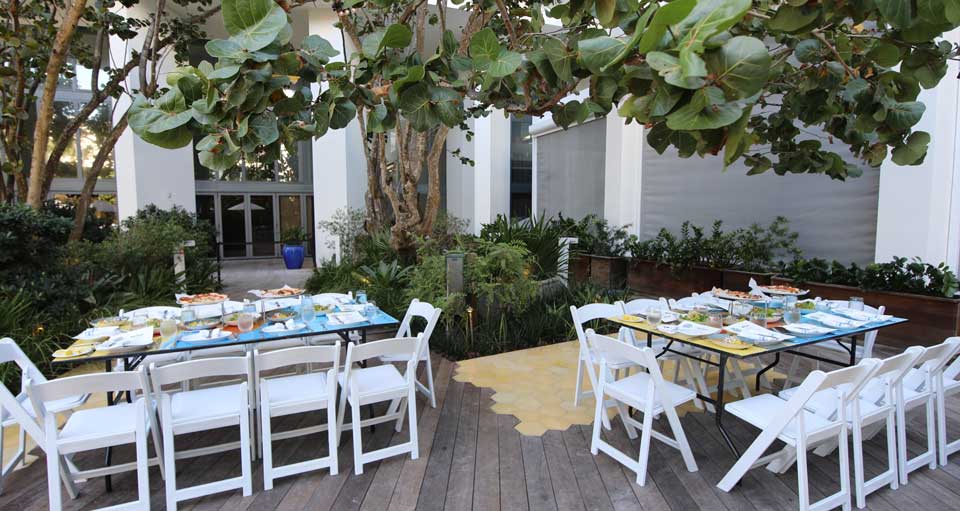 Meeting for a seminar in Miami is also the occasion to explore some of the most famous addresses located in The Beach. Estée Lauder members got to taste some delicious dishes at SLS South Beach Hotel, with food from Bazaar Mar at Katsuya. They also enjoyed some fine cuisine at the W Hotel, discovering both Mr Chow's address as well as The Dutch cuisine in The Grove. Without forgetting to mention a great cocktail reception at Bâoli, a Miami Beach nightlife institution situated in the famous Collins Avenue.
Estée Lauder, like many other great companies, is aware of the importance to maintain a strong emulation in its teams through various events, in order to strengthen teamwork and to shape the world's future. These inspiring moments are made everyday by event planners who are willing to help your company to reach new galaxies of growth.
You Might Also Like