The whole VIBE Agency team stands to wish a happy new year 2019! 2018 has been a successful year rich in events and we intend to keep going further with brand new ideas.
2019 gets off to a good start for us and our partner Datakalab, some major award ceremonies took place last week, among which the Special Events Gala Awards 2019 and Michael Cerbelli's Hot List 2019. It was an honor to be part of the finalists in both these important occurrences. It comes as a reward for our strong and permanent commitment into planning tailor-made events all year long for your companies and your teams.
Always designing innovative and unique solutions for your business, we want your brand to reach higher skies of growth. VIBE Agency will continue to provide your teams and partners unforgettable experiences. Our engagement remains unaltered and we are eager to introduce the latest technologies available on the market during your various events. Don't hesitate to contact us for more information concerning the organization of your future event in the U.S.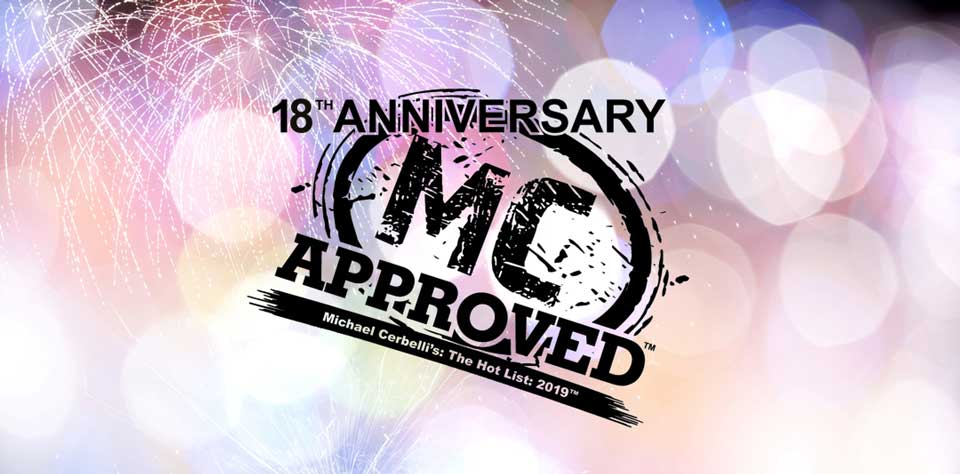 HOT news for the beginning of 2019! We are glad to announce that VIBE Agency has been selected for Michael Cerbelli's Hot List 2019 with our partner Datakalab. After Corporate LiveWire, the FACC and the Special Event Gala Awards, our team is once again highlighted.
For the 18th consecutive year, the Hot List will gather the hottest and newest innovations, trends and entertainment ideas for the coming year. Behind it, one man called Michael Cerbelli who intends to discover rare gems that will change the world. His two-hour long show has become the unmissable event of the year: it is sometimes mentioned that "how the Hot List goes, so goes the industry". His company, Cerbelli Creative, is more than an industry leader: it produces the finest events everywhere in the world.
It is an honor for any company to be selected for this adventure. Our strong commitment into experiential marketing, alongside our partner Datakalab, aroused Michael's curiosity. We strongly believe that emotional neuromarketing will revolutionize the way marketers approach clients and consumers. This innovation announces the future of the worldwide event industry and possibly even more.
The ceremony took place in San Diego's Convention Center, CA, on Thursday, January 10th, 2019. For this occasion, we wanted to take the Hot List one step beyond. As Michael went through his list and orchestrated the show, 3 cameras went into action. 1 faced the stage and 2 captured the audience's emotions thanks to Datakalab's Facial Coding technology. The live experience enabled us to measure the 3000 attendees' engagement level; and to provide a detailed analysis of the show. This is the best advertising campaign for VIBE Agency and Datakalab: "Increase companies' ROI, that's what we do".
5 U.S. CITIES TO KNOW FOR EVENTS THIS YEAR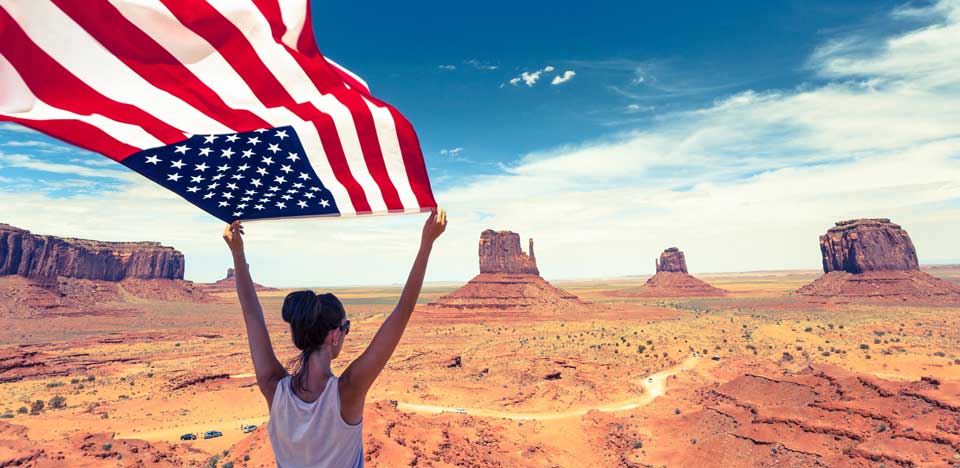 When planning an incentive program or conference in the U.S., you have destinations as varied as the landscapes, climates and cultural features that characterize our diverse country. While there are many lists and rankings of U.S. cities that come out each year, VIBE Agency can help you find the perfect hosting spot for your events that fits your specific needs and audience. Here, take a look at five rising destinations to consider for your next corporate meetings.
Austin, Texas
The thrilling Texan city has a lot to offer if you want to organize your event in a very dynamic and tech-friendly place. It is also one of the safest and shiniest areas of the country, visited by more than 24 million travelers every year. SXSW, a festival focused on interactive, film and music held every March, helped put Austin on the map, and the city has since grown into a complete entertainment package for visitors.
Event planners appreciate Austin for being extremely convenient. Its airport has been elected best U.S. domestic airport and is linked to 65 domestic and international destinations. The number of hotel rooms is close to 30,000, quite enough to organize any event. The transportation network inside the city is well connected and very affordable.
Nashville, Tennessee
The city of Nashville currently ranks among the best in the U.S. for event destinations, and its attraction—and population—continues to grow. More than 15 million visitors come each year to discover the home of country music, but Nashville also has a lot more to offer, with great business opportunities across many industries like healthcare, automotive, insurance, banking and real estate.
Choose from more than 80 special venues for your event for a total of 2.2 million square feet in the whole city. Nashville's airport is very well connected with most U.S. cities, as well as international. The city also offers many activities to fill leisure time, such as museums, breweries and distilleries, restaurants and a booming nightlife scene. After a long day, rest in one of the city's 170 hotels.
Palm Springs, California
This small California gem is a perfect place for corporate meeting, incentive programs or teambuilding sessions. Palm Springs is famous for its leisure tourism thanks to many activities like golf, walking, cycling, tennis and hiking. The surrounding areas, with both desert and mountains, are another great reason to visit. You might even spot a movie star or two, as it's become an easy vacation spot for the Hollywood set that's not too far from the Pacific coast.
For the 1.6 million visitors coming each year, Palm Springs offers more than 130 resorts and hotels, as well as hundreds of restaurants, located in 33 distinctive neighborhoods. Palm Springs Convention Center, located downtown, is the largest space dedicated to event industry, with a capacity of 12,000 visitors.
Charlotte, North Carolina
Here is another city that is highly appreciated by event planners: not the most famous, but well ranked every year. Indeed, the Queen City has great attributes, including big-city amenities with the charm of a small town. No less than 110 special event venues are available in addition to the 550,000-sq.-ft. convention center. Charlotte also has nearly 170 hotels and a bevy of exciting restaurants, including many options for international cuisine.
Charlotte's airport is a major hub for American Airlines, and the city's location in the center of the East Coast makes it an important highway and train connection. Inside the city, transportation is easy via bus light rail and cars. There are also many options for renting a bike or simply getting around by foot, as Charlotte is very environmentally friendly.
Atlanta, Georgia
Not far from Charlotte, Atlanta is a Southeastern hub for events. Numerous multinational companies have their headquarters in the city, and the local GDP reaches $385 billion. This may partly explain why Hartsfield-Jackson Airport is one of the busiest American airports with 90 million passengers every year. The convenience factor of meeting in Atlanta is great, as 70 percent of the U.S. population lives within a two-hour direct flight.
When planning an event here, you have hundreds of venues to choose from and 4 million square feet of space dedicated to the event industry. Downtown Atlanta is a walkable district only 20 minutes from the airport, home to about a third of these meeting spaces. The city also boasts more than 200 hotels comprising over 43,000 rooms, as well as many attractions like an aquarium, shopping districts and chef-driven restaurants.
2019 SOCIAL MEDIA TRENDS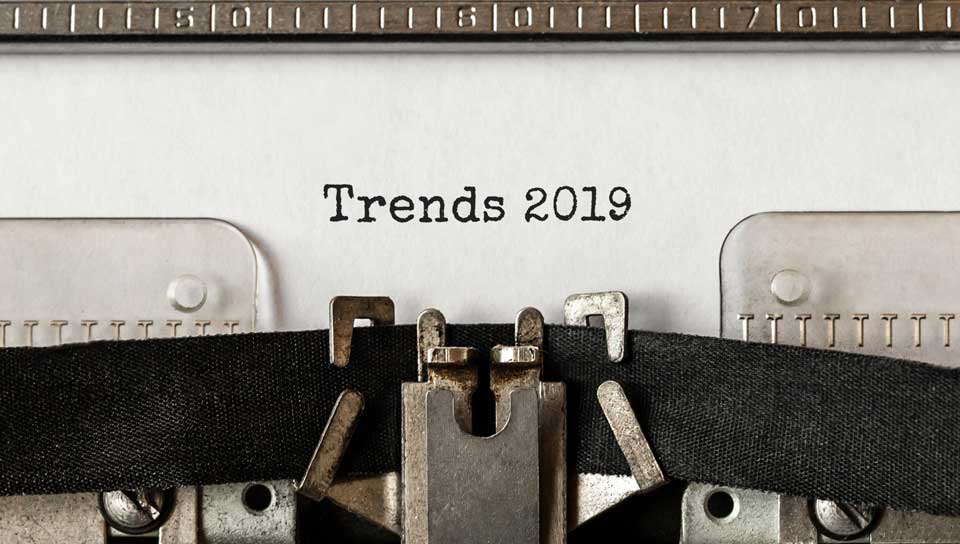 For 2019, social media will certainly face numerous evolutions as consumers' behavior evolve. Brands will have to create new solutions and contents in order to prepare for the "Branded Influencer Fatigue" and a certain suspicion toward data collection and algorithms' limits. Here are some challenges the social media planet might encounter.
 
2018 has known several affairs concerning Facebook and Twitter and the exploitation of personal data. Targeted advertizing has revealed limits and users might start to look for new models of consumption. The re-emergence of subscription to the media, with limited or even without any ad campaigns, could have some success.
 
Consumer engagement should also go toward high-quality and high added value content, with more active interactions. Influential marketing will remain a heavy sector, with a value of $10 billion until 2020. But excesses made by fake followers and through fraudulent techniques for engagement and interests have weakened numerous consumers' trust. Brands will have to provide a safer content and better control and analyze their influencers' behaviors and data.
 
Technology-related content will evolve with an increasing use of augmented reality, a market that could reach $209 billion in 2022. Snapchat already paved the way with it's A.R. art platform. Video, livestream and stories will keep on developing as new and younger consumers favor this kind of social engagement.
 
The use of smartphones will continue to increase, as the average time spent on social media per consumer is around 3 hours per day. Brands should definitely adapt their advertising campaigns and have a mobile-first approach. They might also use social media to sequence types of consumers and products that can better match their needs. Engagement will be stimulated, and ROI should definitely increase.
 
We wanted to thank you for your engagement and your trust toward our company in 2018. We are eager to keep on surprising you with brand new tools and solutions for this new year. The whole VIBE Agency team wishes you a lot of business opportunities and sales for 2019. Many events are coming, and we will be honored to help you succeed into your strategies!