Spring is in full swing, and we couldn't be happier to usher in this new season! The VIBE Agency team has already executed more than two dozen events this year, and we're excited to continue that momentum throughout 2019.
To get you in the spirit of all things spring—a season of new beginnings—we're looking at the freshest trends and event highlights as of late. First, we'll recap an exclusive event we did in Mexico in March for a well-known luxury brand, followed by our favorite U.S. cities for annual retreats and team building right now. Then, we'll wrap things up with seasonal ideas for cocktails and fun décor trends that will have all your guests looking up.
We hope we can inspire your current and future events. Happy reading!
EVENT HIGHLIGHT: HERMÈS' TRAINING SEMINAR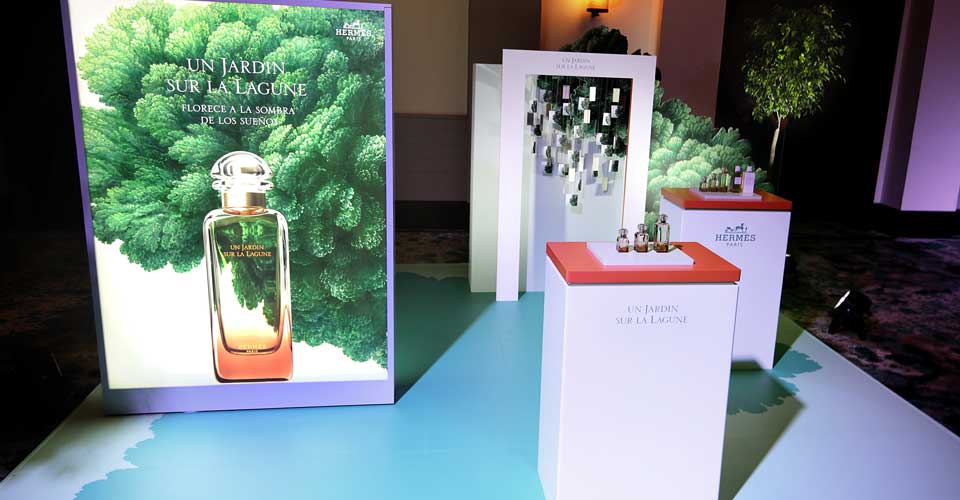 In March, we planned a 45-person training event in Cancún, Mexico for French luxury goods company Hermès to celebrate the launch of its latest fragrance.
When it came time for site selection, we turned to the perfume itself for inspiration. The newest scent in the Hermès collection is called Un Jardin sur la Lagune, which means "garden in the lagoon" in French. As such, we looked for a hotel that would fit both the lush floral and water visual—and found the perfect venue in Fairmont Mayakoba.
This five-diamond property is part of Mayakoba, a 1,600-acre resort destination that means "city on the water" and offers an experience of both the jungle and the beachfront of Mexico's beautiful Riviera Maya. The resort is an easy 40-minute drive from Cancun International Airport, so we arranged individual pickups for guests, along with airport greeters.
As they arrived on site, the breathtaking scenery of Fairmont made a big first impression. We kicked off the event that evening with a welcome reception by the lagoon pool, serving traditional Mexican cuisine as a DJ provided music.
The following several days were spent in meeting rooms, training each of the guests on the new perfume.
On the second-to-last day, participants received massages at Fairmont's 37,000-square-foot, Mayan-inspired Willow Stream Spa. The group also enjoyed a private boat tour of the Mayakoba lagoon. It was an excellent way to unwind and decompress following the meetings and trainings of the week.
To close out the event with a bang, we held our farewell dinner at JOYÀ, the first Cirque du Soleil resident show in Mexico. Only a 20-minute drive from the resort, this entertaining venue provided a way for the guests to experience something new and exciting, leaving lasting memories in their mind as they embarked on their trips home the following day.
DESTINATION: TOP 5 U.S. CITIES FOR ANNUAL RETREATS & TEAM BUILDING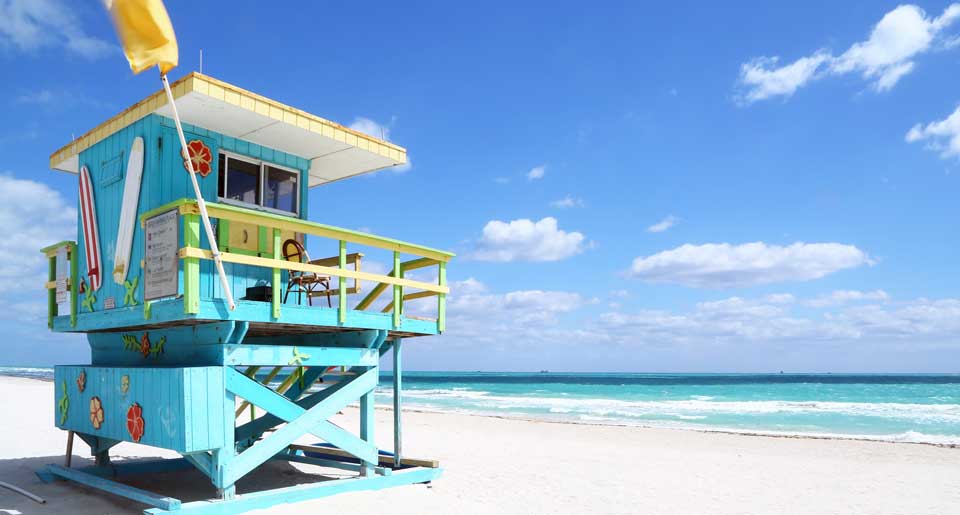 If you're planning an annual retreat or a team building activity for your group, you're looking for more than a meeting space; you need a location that will both inspire and surprise your attendees, and offer a unique experience that they'll remember long after the event ends. With that in mind, here are five of our favorite U.S. cities for these events.
Miami
From the laid-back atmosphere of Key Biscayne to the artsy community of Wynwood, and the high-vibe scene on South Beach to the business-focused (yet super trendy) financial district downtown, Miami has many neighborhoods with very different vibes. You're sure to find a perfect match for the theme of your retreat or event and the personalities of your attendees, along with year-round beautiful weather.
Austin
It's easy to plan your event in this hip city, which has a wide range of venues that get attendees out of their comfort zone, from ranches that transport you to the days of country western movies to the hottest hotel rooftop bars providing spectacular views of Texas sunsets. Planners would be remiss to not incorporate music into their programming here, as Austin is known as the live music capital of the world.
Las Vegas
Long known as one of the most popular cities in the country for large meetings, Las Vegas can also feel intimate for retreats and team building, if you choose the right venues. Several resorts on the Strip have hotel-within-a-hotel concepts that provide a more boutique experience, such as Aria Sky Suites, W Las Vegas and Nobu. For a break from the neon, you can also venture outside the city for desert activities like dune buggy racing.
Nashville
Another city with deep roots in music, Nashville has grown tremendously over the last decade. Many beautiful new boutique hotel properties have opened in the last few years, including Fairlane Hotel, Van Dyke Bed & Beverage and the especially group-friendly Bode, which has a wonderful outdoor area for events come summertime.
San Francisco
From iconic landmarks like the Golden Gate Bridge and Union Square, to cultural meccas like SFMOMA, to stunning downtown hotels like The St. Regis, you can't go wrong hosting a retreat or team building event in the City by the Bay. A wide variety of outside-the-box venues range from art galleries to tap rooms to ethnic restaurants, sure to suit the taste of any group.
SPRING IDEAS: 5 COCKTAILS TO TRY
The weather's getting warmer, and it's time to bring out the refreshing cocktails to match. We love these five delicious drink ideas that are simple to make and easy to sip. Try them out at cocktail hour for your next event! Each recipe makes one serving.
1) Strawberry Mojito An excellent way to use in-season, juicy strawberries
1.5 ounces simple syrup
3 fresh strawberries
4-5 fresh mint sprigs, roughly chopped
4 oz. soda water
Juice of 1/2 a lime
2 oz. clear rum
In a 10-12 oz. glass, muddle the simple syrup, mint and strawberries. Add ice, rum, soda water and lime juice. Stir well to combine.
2) Mint Julep Not only for the Kentucky Derby!
4 mint sprigs, roughly chopped
2 ½ oz. bourdon whiskey
1 Tablespoon simple syrup
1 oz. water
In a low-ball glass, muddle the mint, simple syrup and water. Add the bourbon and fill the rest of the glass with crushed ice.
3) Yellowjacket Jubilee A bright twist on the traditional gin and tonic
1 oz. lavender cordial
1.25 oz. gin
½ oz. ginger syrup
¾ oz. lemon juice
Soda water
Tonic
Add all ingredients except soda water and tonic to a shaker and fill with ice. Shake and strain into a Collins glass filled with fresh ice. Top with equal parts soda water and tonic.
4) White Bellini A perfect swap for mimosas at a brunch event
1 oz. peach liqueur
½ oz. Suze aperitif
Prosecco
Tarragon sprig, for garnish
Add liqueur and Suze to a Champagne flute. Top with prosecco and garnish with tarragon.
5)Rhubarb Rosemary Margarita A sophisticated spin on a classic
2 oz. blanco tequila
½ oz. St. Germain
¾ oz. fresh lime juice, plus more for rim
0.5 oz. rhubarb and rosemary syrup
Pink hibiscus salt, for rim
Rosemary sprig, for garnish
Rim a rocks glass with lime juice and hibiscus salt. Add all liquid ingredients to a shaker filled with ice, shake and strain into the rimmed glass filled with fresh ice. Rub the rosemary in the palm of your hand to activate its aromatics, and garnish the drink.
SPRING TRENDS: CEILING DÉCOR
Deciding on décor can be one of the most fun parts of an event. Yet the latest trend is adding eye appeal to an element of the room you might not have previously considered: the ceiling. Here are five ideas for adding depth and dimension to your event by dressing up the space above.
Florals
You've heard of living walls—how about a living ceiling? There are many ways to add plants to your ceiling décor, from lavish upside-down floral arrangements to cutesy hanging flower baskets, or simple ferns and leaves to eclectic upturned vessels full of greens.
Boho Chic
For a totally bohemian look, try hanging dream catchers from the ceiling, or draping it with ikat fabric that lets light shine through and reflects beautiful colors on your space.
Light Strings
If you've ever sat on a patio beneath twinkling lights in the summertime, you know how they can add a magical atmosphere to any venue. Use them indoors or out for an affordable way to dress up even a less-exciting space on a budget.
Balloons
No longer just a prom décor essential, balloons can be used in sophisticated ways to add a great décor element to your event. There are many new companies that can craft architectural balloon installations for events, which can be especially striking in a monochromatic color scheme.
Umbrellas
Upturned parasols, a la Mary Poppins style, are a sweet way to add kitsch to any casual event. Experiment with a wide range of hues, such as matching your corporate colors, to add an unexpected personal touch to the room.