October is upon us; the kids are back in school; and another busy event season is already kicking off. Before Q4 begins, we're taking time to savor the last few weeks of summer-like weather, evaluating where we can inject fresh creativity into our events and exploring new destinations for our clients, already looking ahead to 2020 projects and beyond.
Grab your pumpkin spice latte (or your fall caffeine of choice), kick back and relax—at least for a moment—to catch up on fresh inspiration for making meetings healthier, the latest reasons to meet in the Pacific Northwest, the value of FAMs (taking notes from one that Vibe Agency hosted this summer!) and finally, tips for reinventing a classic cocktail that groups will drink up.
Making Wellness Routine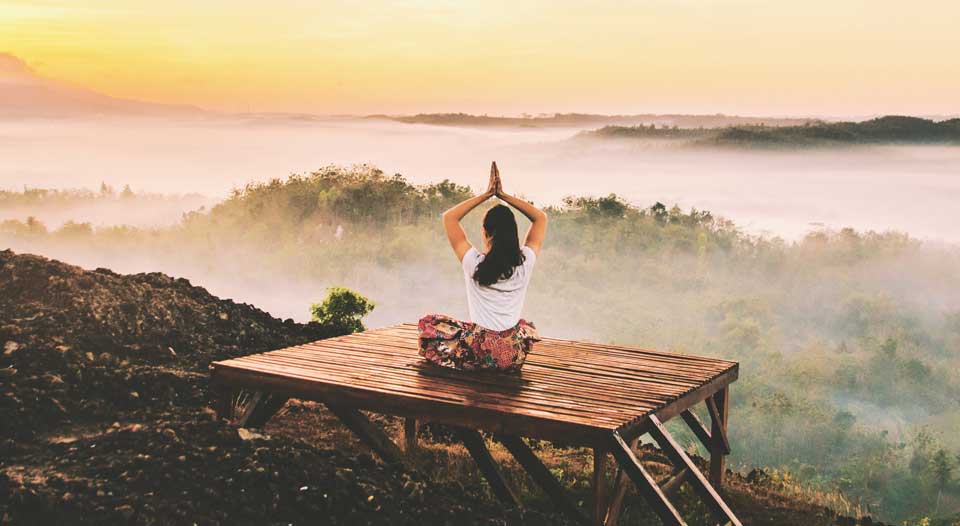 Giving your attendees the opportunity to maintain the healthy habits they practice at home while traveling for business is not just a nice-to-have, but an expected part of planning a meeting these days. Even if your budget doesn't permit a fancy celery-juice bar, healthy activities don't need to break the bank. Here are five simple ideas to try this fall.
Chair Yoga
All of your meeting participants may not have the ability to do back bends and hold a tree pose, but everyone can participate in a gentle session of chair yoga. Not only does this level the playing field when it comes to skill and flexibility, it doesn't require any outside props.
Meditation Room
This doesn't need to be anything fancy except for a quiet space, perhaps with calming music, dim lighting and comfortable seating. Providing a safe area for participants to reflect and contemplate the happenings of the day will be a welcome addition to your meeting.
Walking Meetings
Education sessions often feature mini breakouts for discussion—so have small groups take 10 minutes to walk around the block as they converse, rather than sitting at a table. Studies show that getting your blood flowing through physical activity helps with mental clarity and information retention.
Fun Runs
Instead of doing a full-blown road race, get a group of interested participants together in the morning or evening to go on a run together. It's a great way to see the destination you're meeting in while squeezing in exercise at the same time.
Fitness Tracker Challenge
Pick one day to hold a contest for the highest number of steps, and let your attendees know in advance. Make it more fun by recommending everyone ditch the professional shoes and wear sneakers that day, too, and award simple prizes to the winners.
Trending Destinations: Seattle And Vancouver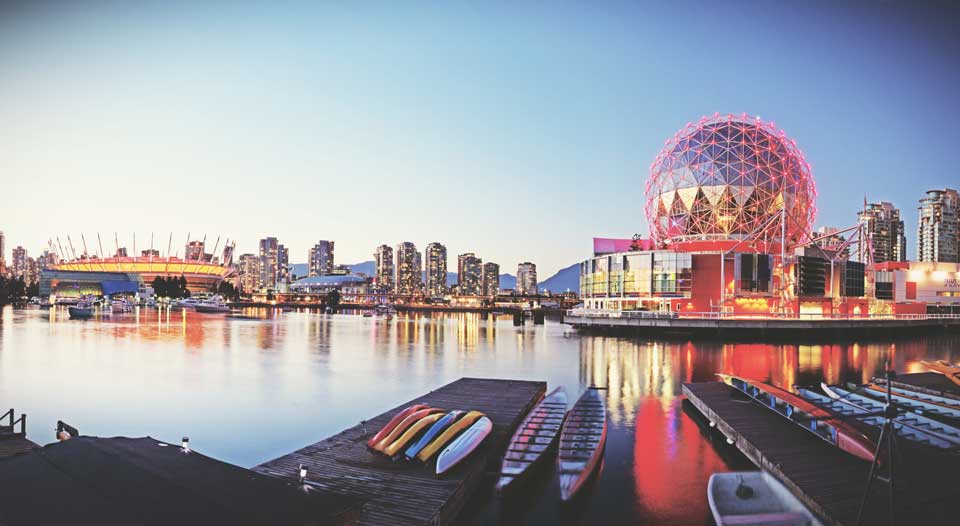 Here at the Vibe Agency, we're always on the move scouting out the latest haute cities for events. The Pacific Northwest is high on our radar this fall, as just last month we hosted an amazing meeting for a corporate client in Seattle. It's worth checking out both Seattle and Vancouver as host cities, as they're equally beautiful and both packed with trendy, creative spaces to amp up any kind of event. Here are some of our favorites in each destination, which happen to be just a 90-minute ferry ride apart.
Vancouver
All of your meeting participants may not have the ability to do back bends and hold a tree pose, but everyone can participate in a gentle session of chair yoga. Not only does this level the playing field when it comes to skill and flexibility, it doesn't require any outside props.
Opened in May, the boutique Hotel Belmont features 82 guest rooms in vibrant downtown Vancouver. Four spaces can be converted into meeting rooms, including the Basement, decked out in Millennial Pink with a bowling lane, two bars, a dance floor, a dessert window and arcade games (in addition to the usual suspects, like a projector and screens for meetings).
Parq Vancouver is known as Vancouver's premier entertainment district. In addition to restaurants and bars, a casino and two hotels—the Douglas and a JW Marriott—it has 60,000 square feet of meeting and event space, but perhaps none as hip as D/6. This contemporary rooftop lounge space atop the Douglas blends indoor and outdoor space, and even has another hidden lounge behind a bookcase for a more private event experience.
Located in Stanley Park with views of Coal Harbour, Vancouver Rowing Club blends rich history (it was opened in 1911 and still retains its original character) with modern amenities for seminars, business retreats, cocktail receptions and gala dinners. It also has three rooms for events and is just minutes from downtown. No two rooms at Granville Island Hotel are exactly alike, though the Boardwalk Suite (with three balconies and unparalleled views) is a guest favorite. For events, check out the waterfront Dockside Restaurant (capacity: 200), filled with natural light during the day and a patio perfect for evening cocktail parties overlooking False Creek, Yaletown and the North Shore mountains.
Seattle
It's hard to beat the cool factor of Graduate Hotels, and the brand's Seattle location doesn't disappoint. Particularly alluring for events is Graduate Seattle's Mountaineering Club, recently opened on the 154-room hotel's 16th floor. A menu of coastal plates (think shrimp gumbo and Loki salmon) and playful cocktails (like a rum drink named Banana Pancakes) would make for a fun, casual opening-night dinner.
If you visit Seattle and don't go to the Space Needle, did you even really visit Seattle? Following a $100 million renovation, the 57-year-old landmark got a major facelift, making it a fresh pick for events again. The 500-foot level, The Loupe, now has a rotating glass floor revealing incredible downward views of the structure that's available for private bookings. Talk about taking your event to new heights! Opened earlier this year a few blocks from Pike Place Market, Aerlume restaurant is (naturally) focused on using and preserving the full bounty of seasonal ingredients. The interiors feature live fire elements for built-in entertainment, while the menu (Dungeness crab corn soup, fresh peaches with citrus ricotta) is equally enticing. Book the 18-seat Fire Table for an intimate dinner.
New this spring is The State Hotel, a 91-room boutique property in a restored early 1900s-era building just a block from Pike Place Market. Filled with a certain energy from the waterfront, the hotel's guest rooms feature a modern, minimalistic aesthetic. Event spaces include restaurant/bar Ben Paris, as well as a rooftop deck.
We Are Fam-Ily!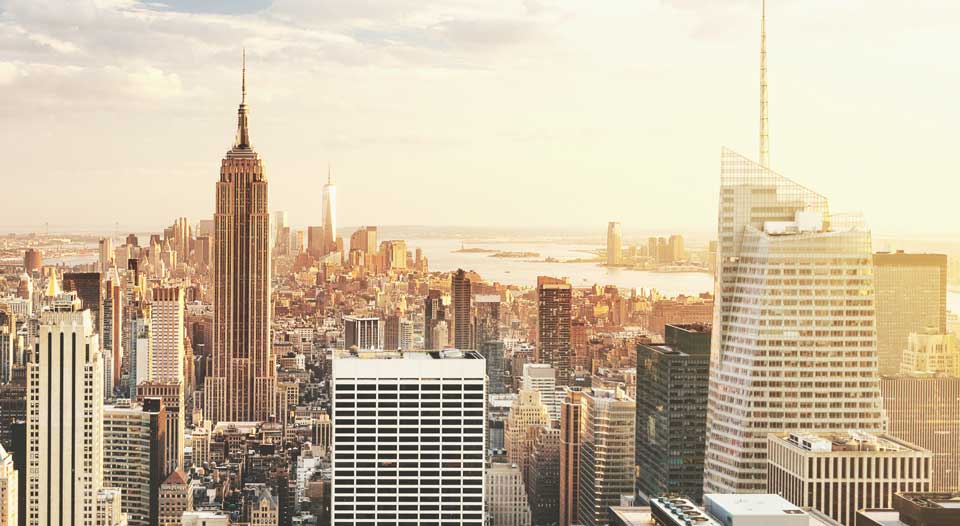 As much as we love exploring new destinations for our clients' events, sometimes we like to take our clients along for the ride to experience cities, as well. Case in point: A 10-person FAM (familiarization trip) we hosted to New York City this summer. Held over four days in July, the busy itinerary included luxury accommodations at The Benjamin, The James New York – NoMad and Warwick Hotel. The group enjoyed tours of various neighborhoods, including Bushwick, Williamsburg, Brooklyn Heights and Dumbo, as well as meals out at trendy restaurants like Scarpetta. Plenty of walking and exploring was also part of the agenda, from a picnic in Central Park to a jaunt across the Brooklyn Bridge.
Overall, the goal of the FAM was to help UK-based leading travel agents working in the meetings, incentives, conference and events (MICE) sector get more familiar with a well-known city that's often perceived as overwhelming—but that can be an ideal, affordable spot to plan an event if you know what to look for. We'd say the trip was a success, judging by the responses of some of our attendees:
"Thank you everyone for making it a trip to remenber!"
"NYC is an amazing city—lots of fabulous memories, but yes, very sore feet."
"Thank you to all involved for the fantastic three days! [It was a] brilliant experience and [I'm] extremely thankful for all the effort that you all into making it happen."
"Thank you so much for making my first FAM trip so memorable and enjoyable. It was amazing to experience New York for the first time with such a great group. I am truly grateful for everything that I learnt about both New York as a place and the industry itself."
Cocktail Recipe: The Moscow Mule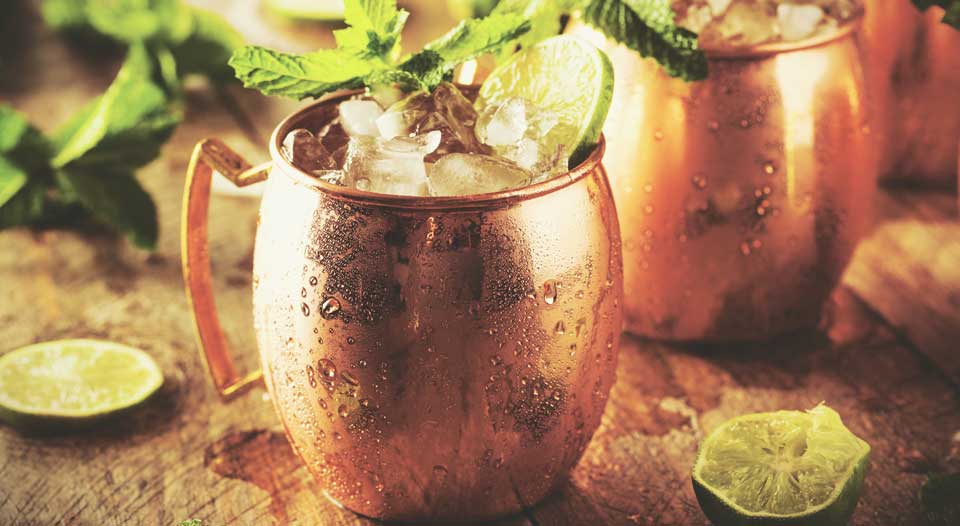 Looking for a delicious cocktail that can be as creative or as basic as you like? Look no further than the refreshing, three-ingredient Moscow Mule, which has been showing up on beverage menus everywhere. Invented in the 1940s by John Martin (who would go on to run Smirnoff), it's traditionally served in a chilled copper mug that helps the drink keep its cool.
Start with a basic recipe, then consider a few twists (or even add a Moscow Mule bar to your cocktail event, where guests can design their own drink).
Moscow Mule
2 oz. vodka
3-4 oz. ginger beer
2 lime wedges
To prepare: Add the vodka and ginger beer to a copper mug (or highball glass) filled with ice and stir briefly. Squeeze lime edges into the drink before adding to the glass.
For a more creative spin on the classic Moscow Mule, consider the following ideas:
Using tequila, bourbon, rum or gin instead of vodka
Adding (muddled) fruits and vegetables, such as watermelon, cucumber or cherry
Spicing it up with fresh jalepeño slices or a dash of chipotle powder
Experiment with fresh herbs, such as basil or cilantro