12 Feb

5 Splashy Décor Trends to Try This Year

Event décor trends are constantly evolving, and planners must do their due diligence to keep their events looking and feeling fresh for participants. Incorporating splashy décor into your event, where budget permits, is a great way to elevate its social profile—when people love what they see, they're more likely to post it on social media and equate it to having a memorable time.

With that in mind, we've done the research for you on some of the hottest event décor trends for 2019. Don't be afraid to riff on these to create your own spin, too!
Balloons 2.0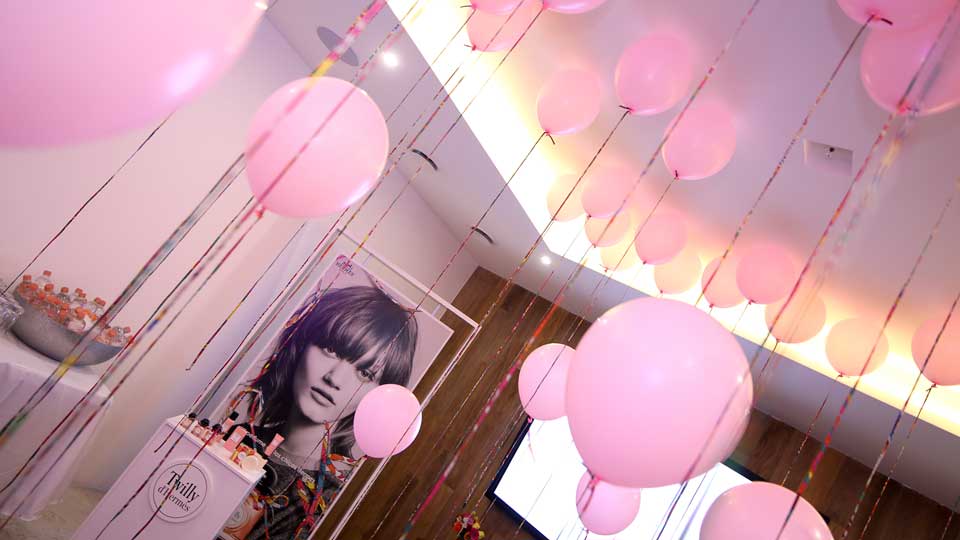 Over-the-top balloon installations are all the rage right now, popping up in cities from Chicago to New York at everything from trade shows to social events. Hardly recognizable from their former role as birthday-party or prom staples, balloons have taken on a much more sophisticated feel. Experiment with giant strands of clustered balloons in your company's colors, or even go for a monochromatic look in a dark color to add drama. We've been seeing white balloons used to cover ceilings, giving a cloud-like feel to the space, and brightly colored balloon backdrops used for step-and-repeats. Whatever arrangement you choose, a bold balloon installation will serve as a perfect Instagram moment for your guests.
Living Décor
With an increased focus on sustainability, planners are looking for more ways to green up their events. One way to do this is through living décor—consider implementing a giant living wall as a photo backdrop (visit a 1 Hotel for serious living wall inspo!), bringing in trees to decorate a show floor space, encouraging vendors to add greenery to their booths or even using small trees on tabletops that can be planted post-event as a corporate social responsibility project. Having plants throughout your space not only looks chic; they also increase the oxygen in the room, making it feel even fresher.
Retro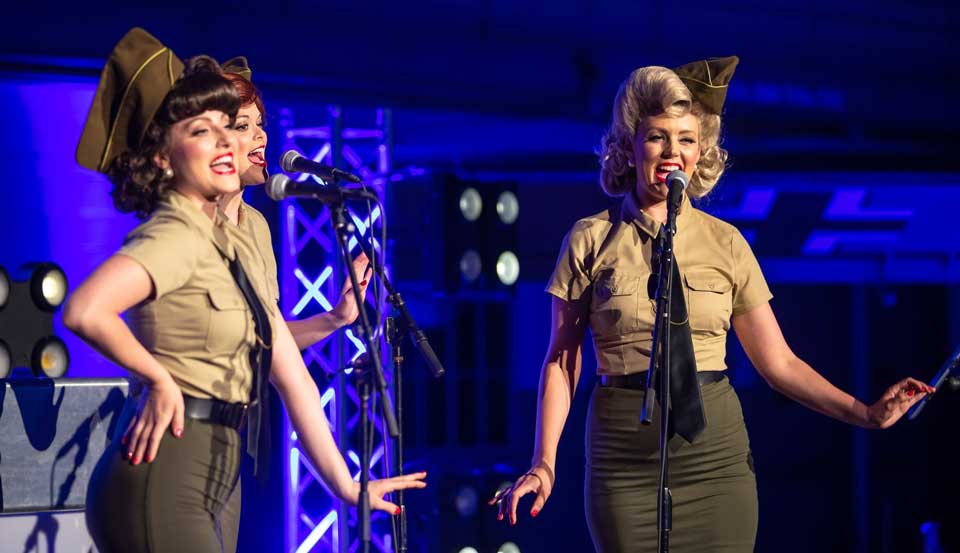 A throwback theme for your event is bound to be a hit, but planners are experimenting with various decades to riff off this trend that's been around for a while now. A classic Great Gatsby-themed event throwing it back to the '20s is a classic, but also think about doing a psychedelic '70s evening complete with Sonny and Cher tunes; or an '80s-focused event built around a specific theme, like video games. Guests are craving new experiences, so don't be afraid of adding a little bit of kitsch. You can even invite them to dress to match the event's theme (being sure to notify them well in advance, if they're traveling) to make them feel more involved.
Deconstructed Food Tables
People will forget what you said; they'll forget what you did; but they'll never forget how you made them feel—or the food you served at your event. It's no secret that food and beverage can make or break an event. Whether it's amazing or really terrible, people are going to be talking about it on social media, and with each other at their tables. So how does it tie into décor? If you're splurging on F&B, you can make it do double duty. Opt for deconstructed food tables using beautiful dishes fitting into your event's theme, where guests can build their own items like a grain bowl or dessert. You can even do DIY salads at individual tables, eliminating the need for separate centerpieces.
Flexible Seating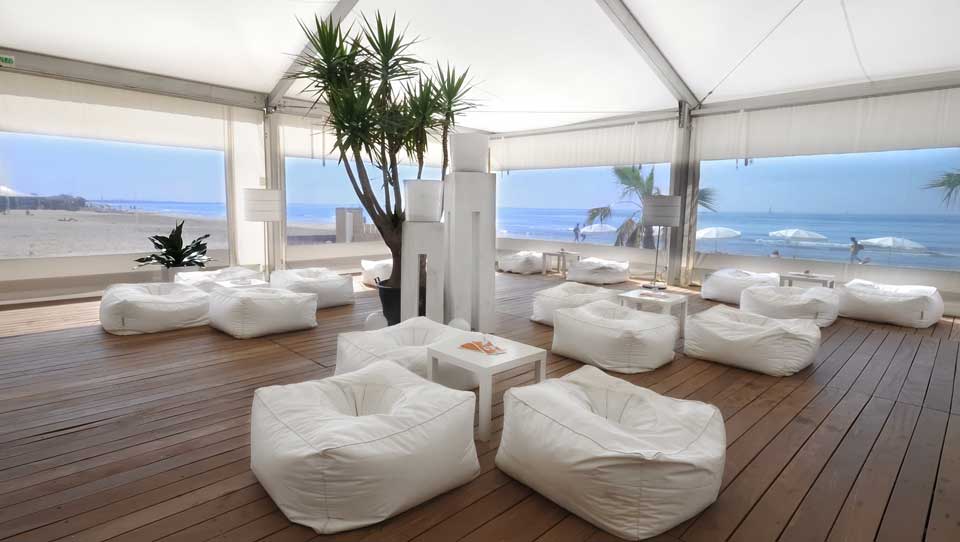 Say sayonara to typical classroom-style chairs and swap in furniture that's a lot more fun and inviting for your guests. Take a page from Fairmont The Queen Elizabeth in Montreal and bring in creative seating ideas like swings, colorful ottomans and bleacher-style benches to encourage guests to get out of their comfort zones and into a new mindset at your events. For more casual fetes, consider spreading out oversized loungers or beanbags around your space, providing multiple spots for guests to relax and get to know each other better.