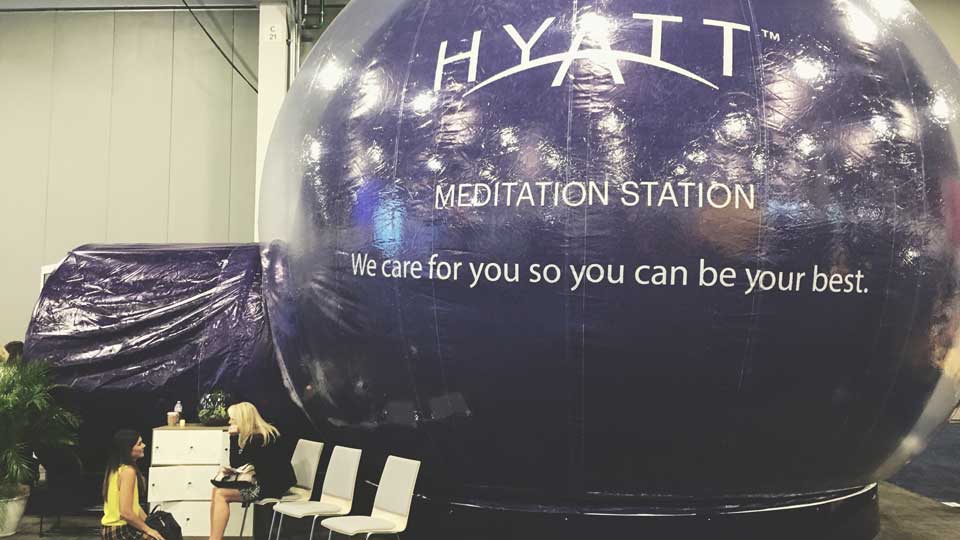 24 Sep

Why Meditation is the Latest Trend in Event Wellness

Do you take time to meditate regularly? If not, you may want to consider it. The benefits of this ancient practice keep growing, making it more relevant than ever in a modern world.

Meditation doesn't require hours of sitting cross-legged on the floor contemplating your inner self. It's simply the act of training your mind to be more aware and gain a healthy sense of perspective. When you practice meditation, you're not trying to turn off your thoughts; you're aiming to observe them without judgement and perhaps gain a better understanding of them.

This sort of mental shift sounds like it would certainly come in handy in the often anxiety-ridden profession of meeting planning (a 2017 study by CareerCast ranked event coordinator the No. 5 most stressful job). And leaders in the industry are taking note: At IMEX America this year, held Sept. 10-12 in Las Vegas, delegates had several options for meditation amid jam-packed days.

For example, a mindfulness trainer led 15-minute guided sessions throughout the conference in the Be Well Lounge, in which attendees could step in to refocus and recharge. They ended the session with a bit of aromatherapy through rejuvenating peppermint essential oils. Many returned for multiple sessions after discovering how powerful they could be.

On the trade show floor, Hyatt invited delegates to kick off their shoes and step inside a giant inflated meditation bubble, where they could spend seven blissful minutes on comfy pillow following a guided meditation through headphones. This meditation station was first introduced at IMEX Frankfurt earlier this year and was so positively received that the company opted to also set it up at a conference in Chicago, followed by IMEX America.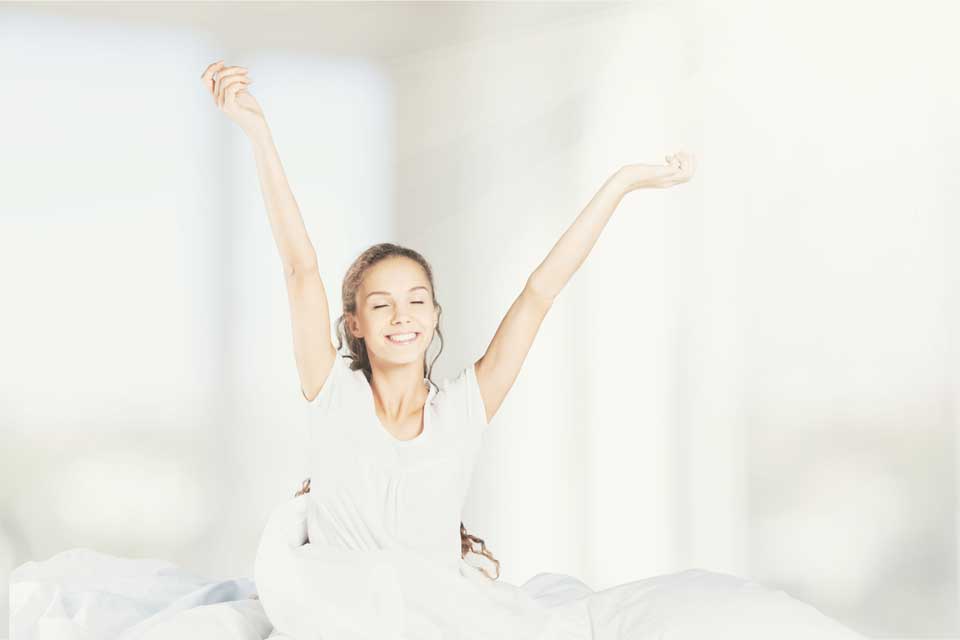 The science behind why meditation works is convincing. Take a look at some of the ways it can improve your well-being:
Lowers stress levels: Practicing mindfulness can help lower your level of cortisol, the stress hormone.
Increases self-awareness: Through meditation, you can learn to be more in the moment and pay better attention to your current experience.
Decreases anxiety and depression: Both of these are mitigated by meditating, based on the way it affects your brain.
Grows compassion: Meditation can actually make you a better person, science shows. One study found that people were more willing to help others following a session.
Improves sleep: Engaging in meditation in the evenings may be as effective as taking sleep medication, and also help reduce fatigue during the day.
As you're planning upcoming events and looking to incorporate more wellness activities, considering adding a meditation room or session. It won't break the budget—all you really need is a peaceful room or corner where you can dim the lights, and some soft places to sit—but it may have major payoff for your attendees.
If you need assistance planning, Vibe Agency can help! We have helped corporate clients add meditation and mindfulness to their events and would be happy to help you determine the best way to work this positive wellness trend into your conference or meeting. Contact us today.
You Might Also Like