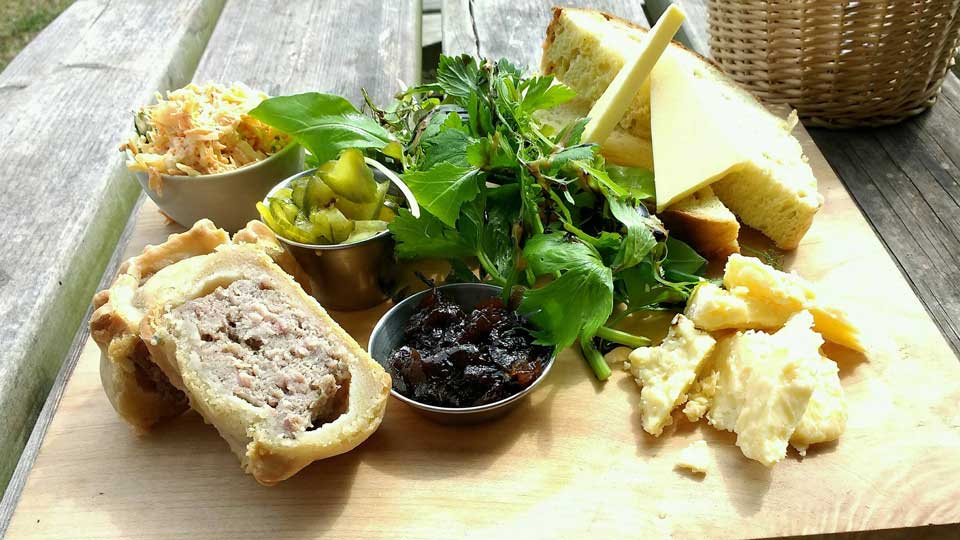 28 Jul

4 Ways to Create a Stellar Food Presentation

Food presentation is an extremely important aspect of catering a special event. After all, if you're creative with your flavors then you must be creative in how you present them as well. Special events, whether weddings, business conferences, or exclusive cocktail parties require a certain flare to keep guests interested, and we've picked out our 4 favorite ways to create a stellar food presentation at your next event.

Glass jars. These fantastic jars come in a variety of shapes and sizes and are perfect for appetizers and desserts. They've been used in food presentation for some time and because of their versatility, fit well with different décor styles and event themes.

 Wood. Wood platters add a touch of natural beauty and rustic flare to food. Meats, artisan bread, and fruit look fabulous on wood platters, whether smooth, chic, and glossy or with the look of fresh chopped wood from outside.

Coconuts. Yes, coconuts. Whether cut in half and used as food bowls at a tropical party on the beach, or sliced and used as a foundation for a gastronomic masterpiece, coconuts add a pop of creativity to your food presentation. Plus, there's the added bonus of less cleanup since guests can eat most of their serving dishes!

Savory cones. Most people think of cones and immediately think of ice cream. But cones aren't just for desert. Savory cones are amazing for salads, such as caprese or chicken Caesar because they not only add aesthetic, but a nice crunch and flavor too.

Love these ideas? We've got more and we can customize them to your theme and food service objectives.   We are happy to create the catering menu as well as every aspect of your event for you. Give our talented team a call at (305) 695-7718 or email Valerie Bihet at valerie@thevibeagency.com.  You can also see more of our portfolio of work and services that we offer in our Gallery on our website at www.thevibeagency.com.