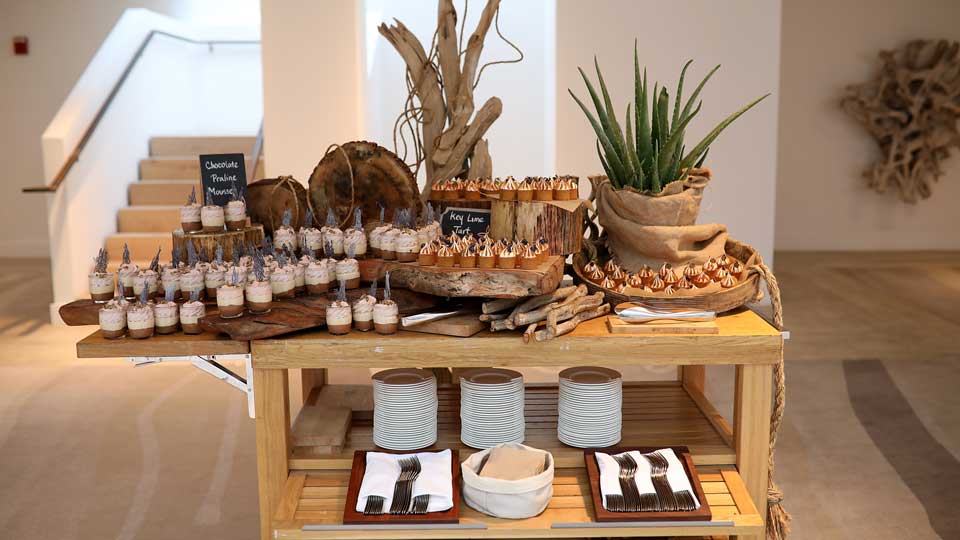 24 Apr

Designing Creative Buffets For Your Events

Planners love to face new challenges while organizing their events as they aim at making them unique. Through technology, media, creative booths or memorable venues, they use any tools that can make the difference and raise attendees' enthusiasm.

Let's explore another way to amaze your clients: a creative buffet. Indeed, a reception allows attendees to relax, to discuss and to improve their network. By designing a fun and original meal, you allow your attendees to share a great moment and to bind profitable relationships. From the food's selection to the theme's choice, you can implement many options to make a bright and lasting impression.
Talking About the Content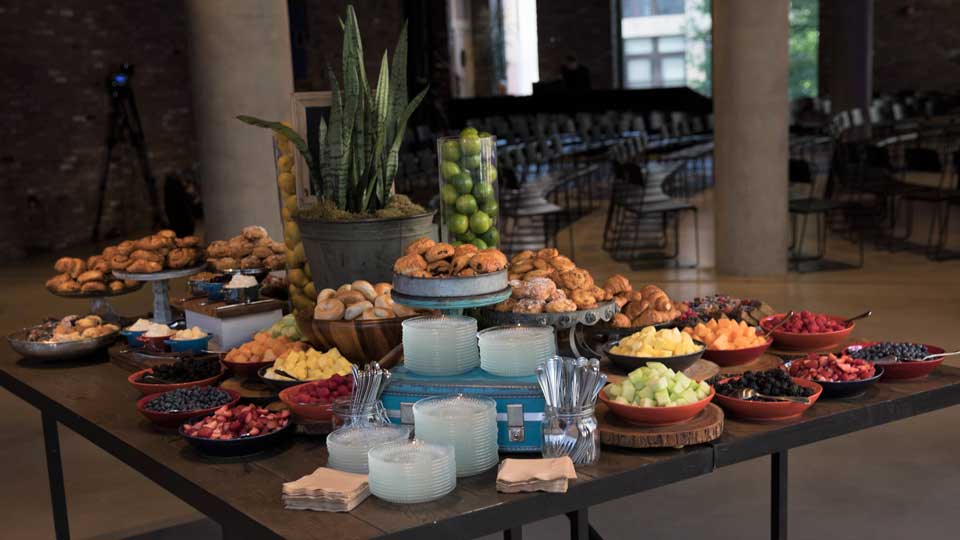 The first option is to focus on the buffet's content. In that purpose, we have selected 3 solutions that you would be eager to experiment.
The Centerpiece Buffet
You may go for a meal that is centered, from the start to the end, on one sophisticated delicacy. Let's take the example of salmon that can be prepared through unlimited ways:
With appetizers based on verrines, tartars, toasts, salads…
Followed by starters composed of creamed salmon medaillons and smoked salmon slices, along with salmon sushis
Then a main warm dish with slightly panned, stuffed or/and roasted salmon
Play with local vegetables and unusual condiments, and dare to associate another refined food like scallop or cheeses. If you decide to go for a 100% salmon buffet, you may think about a tiramisu or a puff pastry style recipe with avocado or lemon cream. Otherwise, reassure your attendees by offering them a dessert with some rare and fresh exotic and citrus fruits.
The Surprising Buffet
Add some fun to your buffet and surprise your guests by proposing only miniature food. You could also opt for a destructured menu: appetizers looking like dessert, dessert looking like the main dish and so on. You can of course go further by reversing the whole meal order.
The Engaged Buffet
You may design your buffet's content with a special cuisine style. You can think about a 100% raw and environmentally friendly menu, made out of fresh and local products. Your buffet might also be only composed of vegan or gluten-free food. You could even try an Ancient Rome or Mediterranean diet meal, known as very healthy. What about technological and molecular food? Options are unlimited, just like planners' imagination.
Setting the Place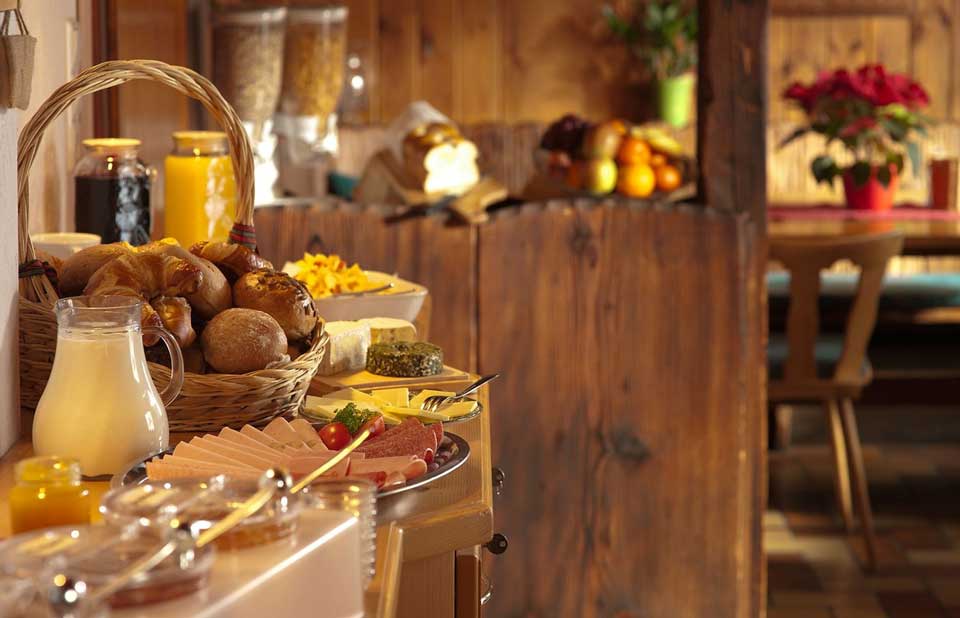 A second option to surprise your attendees is to work on your buffet's environment. Let's take a look at 3 original ideas to make the difference.
The Themed Buffet
Setting a theme to your reception will always delight your guests. One great solution is the seasonal menu, composed of seasonal – and locally produced – food, for a fresh spring meal or some delicious winter cuisine.
We had already suggested in former articles concerning teambuildings' sessions that special topics – client's activity, superheroes, vacations, sport – might also be used as a buffet's theme. Thus you can imagine food, tableware and decoration designed out of one particular movie, a historic event or from a specific country.
Rethink the Reception Hall
This part focuses on how and where you could organize your buffet. You usually choose your buffet's style according to the venue. Let's go for the opposite and think about your meal to select your venue. Wouldn't it be nice to eat on water, or to walk across different rooms to discover new dishes? Finally, nobody said that a reception had to take place in one single venue…
Play with the Buffet
Every planner knows how much attendees love technology and unusual things during conventions and meetings. Let's do the same during your reception. You could propose them to form teams to make a blind food test, by inhaling and tasting delicate products. Reward winners with some Champagne or something else that will enhance competition among the guests.
We would like to end with several entertaining options that may sound odd. Nevertheless, as we are living in a still more digital and connected world, you may imagine how amazing would be your buffet if the dishes were served by drones and robots. Not to mention the use of virtual reality, or even an innovative 3D-printed-food meal…