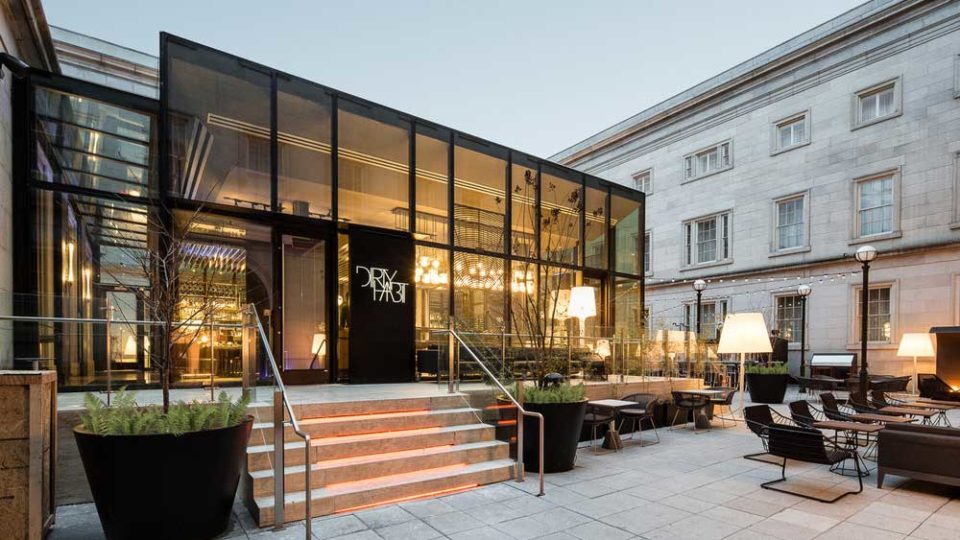 03 Oct

Learn Why Dirty Habit is a Great Venue for Events

If you've never heard of the Dirty Habit located in the heart of downtown D.C., it's time we caught you up. Opened in 2016, this restaurant and event space located in the historic Hotel Monaco D.C. has already made a significant impact on its clientele. Offering upscale shareable dishes in a chic setting, the Dirty Habit delivers global flavors and a seasonal menu not seen anywhere else.

The property offers three unique spaces not just for dining events but also hosts business meetings and cocktail parties. One of our clients, a large software company, recently hosted an off-site evening at the space and was very impressed with the staff, food, and service.

Executive Chef Kyoo Eom developed a menu that used seasonal ingredients and takes its inspiration from South Korean family recipes. Here, it's not just about eating and drinking – it's about truly experiencing the food and cocktails and having a great social experience.

The dining room's décor is gothic-chic and conjures up an air of mystery with dark wood and velvet. The expansive Atrium is a stark yet complementary contrast with high ceilings and sweeping views of the patio. Oh, did we mention the deliciously inventive craft cocktails that are offered? The dramatically urban patio area is open and airy with fire pits perfect for lounging. With three unique space featuring an interesting design, and an international and delicious menu, the Dirty Habit is an excellent venue choice for events – and an authentic taste of D.C., the capital of the world.

Dirty Habit isn't the only epicurean experience that we have up our sleeve. We are big gastronomy fans, and one of our favorite things to do is finding the perfect places that provide experience for you and your group. VIBE Agency can help you with everything from A to Z or only with select elements of your program. Please contact us at +1 (305) 695-7718 or email Valerie Bihet at valerie@thevibeagency.com to let us know how we can help you plan a successful event.