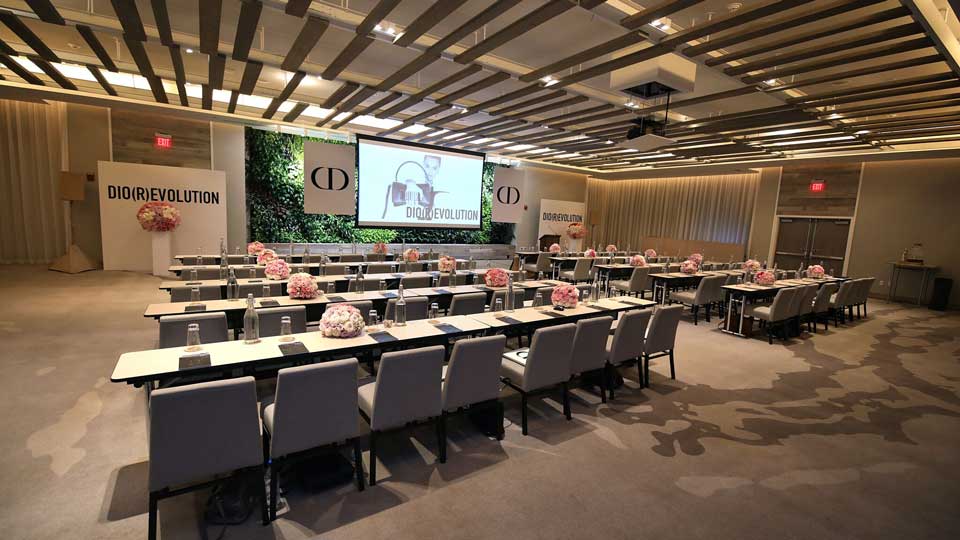 21 Nov

Luxury Brand Enjoys a 3-Day Conference in Miami

We had the pleasure of working with one of the retail industry's leading luxury brands this past October. The three-day event brought 75 of the brand's biggest players in the Latin American market together for training, workshops, a showcase of new products and business meetings. Held at South Beach's 1Hotel, VIBE Agency ensured everything went off smoothly.
Program flow
The event kicked off on October 30 with a welcome lunch, a 4-hour plenary meeting, a short afternoon break and a welcoming reception on 1Hotel's rooftop. The venue offered a stunning view of the ocean and an exclusive luxury vibe, which complemented our client's brand perfectly. The next two days included five workshops, a team-building exercise. Evenings were free for guests to explore the city, and enjoy dinner at any of South Beach's top restaurants at their leisure.
Decoration
The rooms were elegant with a living wall backdrop flanked on both sides with brand logo panels and finished with square white Plexiglas pillars topped with balls of roses in variegated shades of soft color. The décor design was brand matched with tables draped in soft taupe, beige chairs and whispered soft shades of pink. It was a clean, elegant and powerful look in its simplicity providing the perfect canvas on which to display the vibrancy of the client's products.
Why the 1Hotel?
We chose 1Hotel for several reasons – with 16 meeting rooms of varying sizes, the spaces were what our client desired. Each meeting room was designed with the same upscale décor as the rest of the hotel and offers state-of-the-art technology. 1Hotel South Beach provided the ideal luxury driven environment for the conference.
Ever edgy, the design look also embraced beautiful organics in the form of natural woods, cotton, woven fiber, burlap textiles, and a campaign logo directed at a fashion-driven millennial audience.