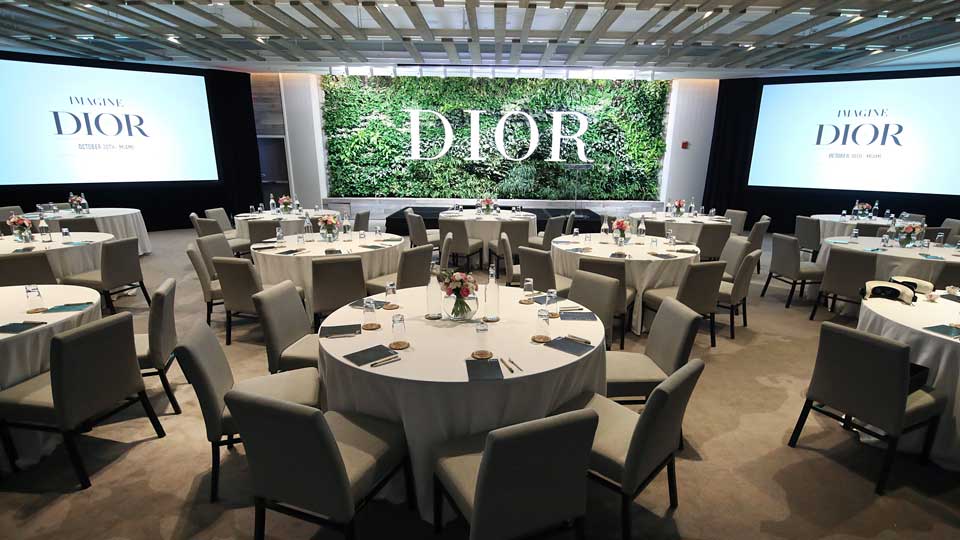 11 Dec

DIOR and the LATAM Market

Miami benefits from an ideal location that made it, as much historically than geographically, the "Gateway of the Americas". The multiethnic population and its networks through the American continent have favored commercial links and cultural exchanges, so that Magic City has become the nerve center for many companies and their activities.

This is the case of Dior, the famous French luxury group, which organizes every year in Miami a corporate meeting for its cosmetics branch, gathering its Latin American distributors and partners to promote the brand throughout the continent. This seminar, that took place from October 30th to November 2nd at the 1Hotel South Beach, was the occasion to discuss the good sales' numbers and the strategies to follow during the upcoming year.
DIOR CONQUERING THE WORLD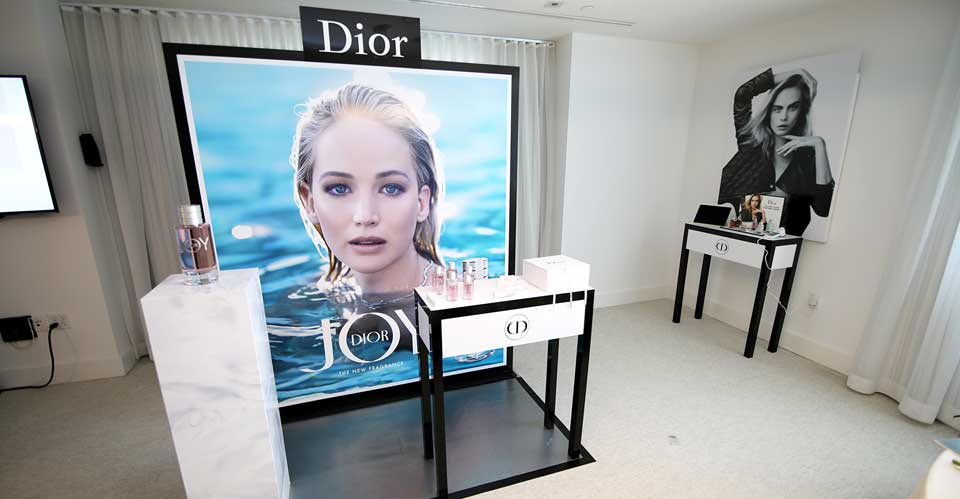 Nowadays, everyone knows this "Maison de Haute Couture" who revolutionized the fashion industry and met success in many other activities such as perfumery (1947), cosmetics (1953-1969), care (1973), horology (1975) or jewelry (1998).
When Christian Dior decided to launch his own company in Paris on October 8th, 1946, he truly believed in his own luck and fate, with the strong feeling that he could close the chapter of wartime, moroseness, restrictions, privations and uniforms. Yet during the First World War, while living with his family in Granville, Normandy, he was amazed by women' positivity, optimism and lust for life, even in the harshest times. His first New Look collection in 1947 was an ode to all women, which would create a huge impact in the whole fashion industry.
The first contact with Latin Americas occurred when Christian Dior opened his first store in Caracas in 1953, soon followed by a 3-month collection presentation throughout 14 countries from September to November 1954. At that time, the company had already launched Miss Dior as well as some other best-seller flagrances and sales were dramatically increasing everywhere in the world, shortly before his death in 1957 at the age of 52.
Since 1957, Dior's teams have been pursuing the work of this brilliant and enlightened creator and continue to adapt to ever-changing markets, trends and consumers throughout the world.
DIOR IN LATIN AMERICA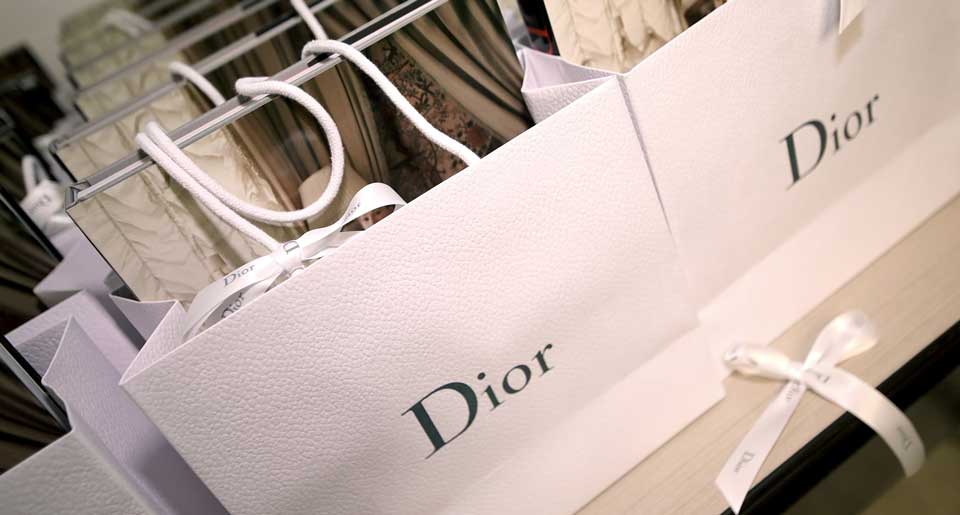 For the last 10 years, the Latin American market has been experiencing a new and strong growth as international societies started to aim at these emerging and promising markets. With a higher purchasing power and an appetence for beauty and fashion, Latin Americans can now enjoy luxury products that were not yet accessible a little time ago. Dior, which is now present in most of the Latam countries, intends to increase its market shares with a specific strategy.
The annual Dior seminar that occurred from October 30th to November 2nd in Miami is a part of this development strategy, during which the goal was to share the best practices and strengthen loyalty to the brand in the cosmetics, perfumery and care business. More than 50 Latam distributors, 2/3 women and 1/3 men, met Dior Miami's staff for the second consecutive year at 1Hotel South Beach.
THE IMPORTANCE OF CORPORATE MEETINGS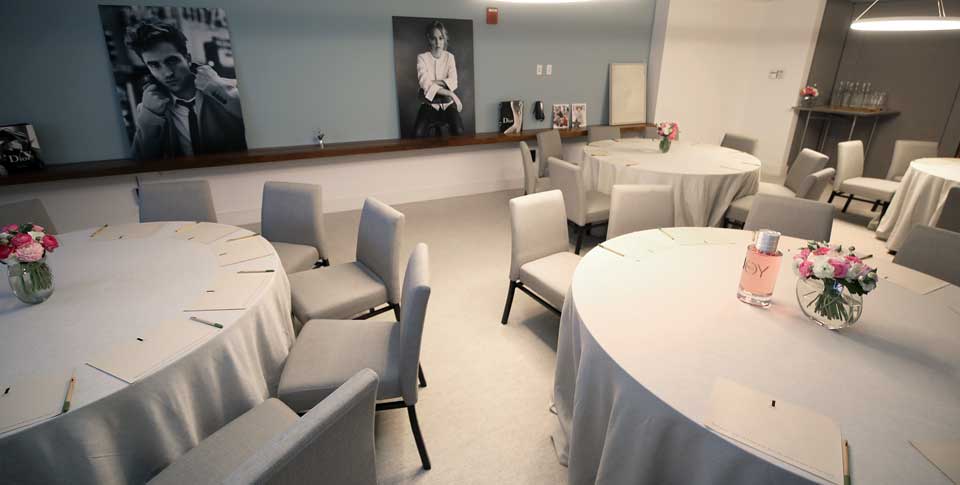 The first day of the seminar took place in the same beautifully designed plenary room than last year but was displayed in a new and more modern set-up, with large round tables and two huge screens. It started with the presentation of the good annual results, the discussion about future trends, and the implementation of future strategies in the various markets. The day ended at the 1Hotel South Beach Cabana Pool, one of the best Miami Beach's spots to admire the panoramic ocean view while enjoying a welcome cocktail reception.
Days 2 and 3 were dedicated to workshops and team building exercises. Distributors had the occasion to discuss the best sale's practices, as well as learning about how to better highlight new Dior products on shelf spaces with brand new tools. After incentive hours of thinking and exchanging, Dior's partners finally enjoyed an exquisite dinner at Blue Ribbon Sushi Bar & Grill, next to the Bass Museum.
These important corporate meetings allow companies to shape new business strategies and to adapt them to the local consumers and to the local cultural values and habits. They also strengthen team spirit, brand loyalty and help staffs to pursue a same common goal. Don't hesitate to ask for the services of event planners who can assist your firm in its development by organizing these motivating conferences.
You Might Also Like