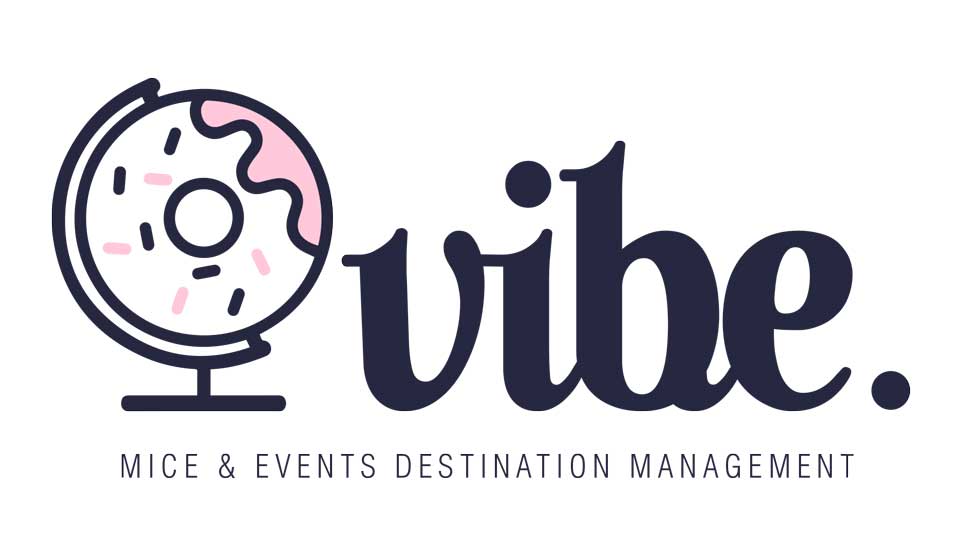 07 Nov

VIBE's New Look

We've done some redesigning of our brand identity at VIBE Agency, and wanted to give you some insight into our new look! We're still the same fun-loving, hard-working, creative events agency with the same brand values you love, but we decided it was time for a refresh that reflects some of the evolution we've gone through since the early days of our agency. For that representation, we chose a globe and a donut, and fused them together to represent VIBE Agency.

So, why a globe and a donut?

The globe represents our expertise and capability to produce special events anywhere in the world. Whatever city, state, or country you want to host your event in, we're can make that happen. We're world travelers and we've worked hard to create trusted relationships with event partners around everywhere we go.

The donut is representative of the friendliness, generosity, and culture of the USA. We wanted to give a nod to the country we call home.

We felt that joining these two symbols together represents the new VIBE Agency. But it's not just about our logo or color scheme. We wanted to make sure our values are reflected as well. These are:
Vision
Innovation
Passion
Inspiration
Creation
Motivation
Emotion
Exaltation
We truly love what we do, and are passionate about our work and our clients. Our love of technology and innovation drives us to search out what's hot and trending. We strive to bring our clients the best of the best when it comes to events. The new VIBE Agency look is more in line with what we are doing now, and where we're going in the future.
Lastly, what differentiate us from most is that we are a 360° + 1° agency. This extra degree makes your experience emotional and authentic.  We are thankful for all of the clients that we have worked with throughout the years.  We have learned something from each one – and we find that when we go the extra mile – we offer something the others don't.  We like standing out from the crowd – and we bring that same thing to your programs, meetings, conferences and events as well.
Stop by and see us and enjoy some friendly hospitality – and a donut – and let's talk about your next event. If you're outside the U.S., give us a call at +1 (305) 695-7718 or email Valerie Bihet directly at valerie@thevibeagency.com. We look forward to a bright future of collaboration with you.