08 Jan

2019's Top 5 U.S. Rising Destinations

The number of incentive and conference destinations in the U.S. is countless, as wide as the variety of landscapes, climates and cultural features that characterizes our country. Each year numerous lists and rankings flourish over the Internet in order to help you to find a hosting place for your events. VIBE Agency has chosen 5 U.S. cities we already tested and that we consider as rising and inspiring destinations for planning your next corporate meetings. Let's have a look.
AUSTIN, TX: THE LIVE MUSIC CAPITAL OF THE WORLD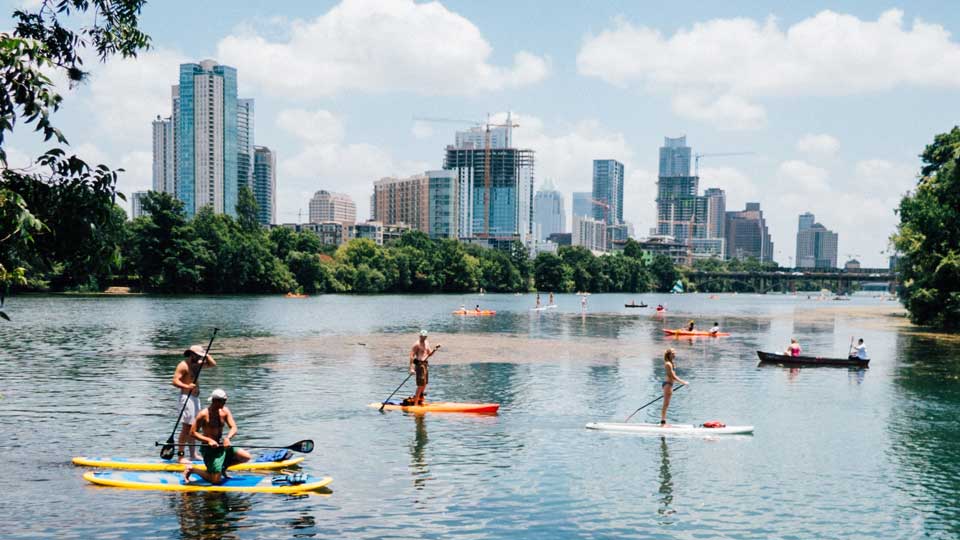 The thrilling Texan city has a lot to offer if you want to organize your event in a very dynamic and tech-friendly place. It is also one of the safest and shiniest areas of the country, visited by more than 24 million travelers every year. If Austin is a major U.S. music scene (SXSW), it proposes a complete package and you won't have trouble to propose activities and entertainments to your clients. Arts, sports, museums as well as restaurants, shopping and nightlife are widespread: you can even book river cruises!
Event planners appreciate Austin for being an extremely convenient place. Its airport has been elected best U.S. domestic airport and is linked to 65 domestic and international destinations. The number of hotel rooms is close to 30,000, quite enough to organize any event. The transportation network inside the city is well connected and very affordable.
With a total of 900,000 Sq. Ft, the variety of facilities enables you to create unique meetings, from the discrete but exquisite corporate dinner to the international exhibition. Finally, the city is home of many industrial successes and welcomes many high-tech, software and information companies, ideal to find specific rental vendors. You have here all the reasons to make at least one event in Texas capital city this year!
UNIQUE NASHVILLE, TN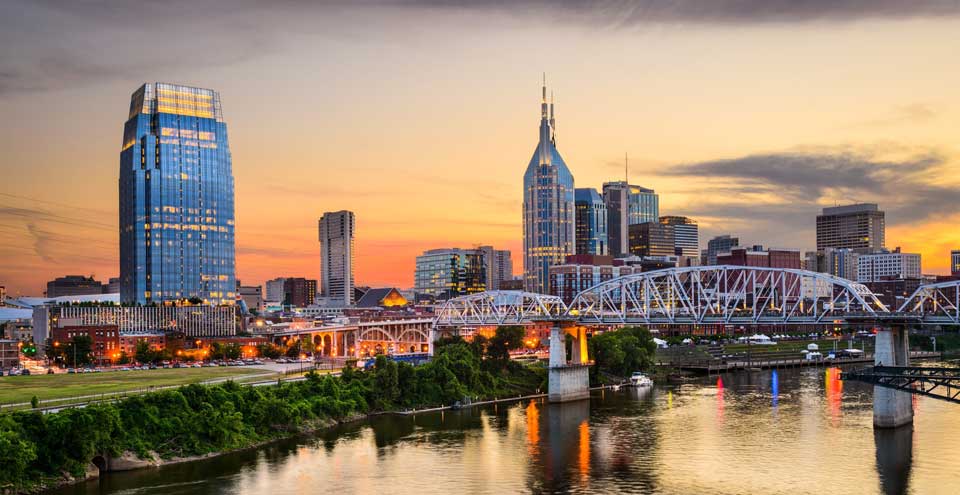 Nashville can boast about being among many top cities' rankings for event destination, and its attraction is still growing. 15 million visitors come each year to discover the "home of country music". But Nashville is also known as a southern booming town with a lot of business facilities and many industries, especially healthcare, automotive, insurance, banking and real estate.
In order to plan your event in Nashville, over 80 special venues are available, for a total of 2.2 million Sq. Ft in the whole city. It is pretty interesting since Nashville International Airport is very well connected with most U.S. cities, as well as worldwide ones. Easily reachable, the city also offers a lot of leisure time activities. After a long meeting-day, attendees may taste some delicious southern cuisine, rest in one of the city's 170 hotels or enjoy the thrilling night and cultural life of this little gem.
PALM SPRINGS, CA: THE GOLF CAPITAL OF THE WORLD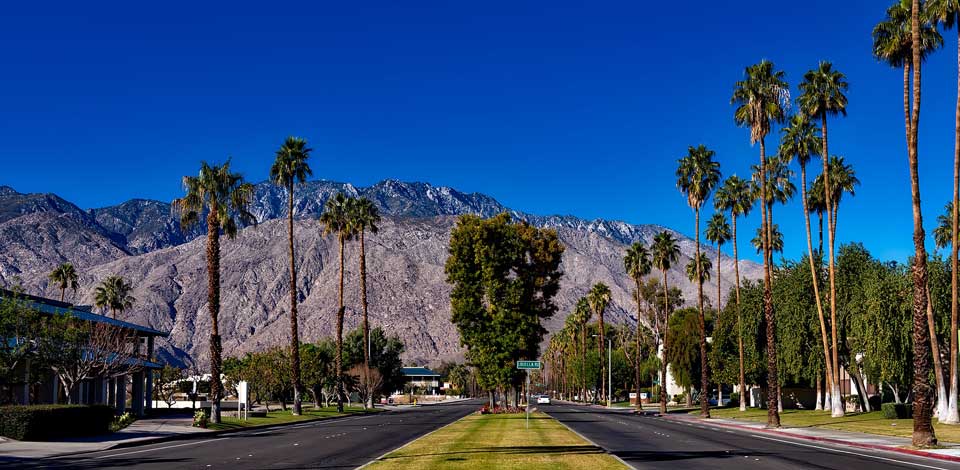 This city might not be the most well known place for hosting international exhibitions, but you may definitely organize your corporate meetings and teambuilding sessions in this small town. Palm Springs is indeed famous for tourism and proposes numerous leisure activities: golf, walking, cycling, tennis, hiking… The surrounding areas, with desert and mountains, are of course another great reason to go and visit. It has become a major spot for rich retired people and Hollywood stars, looking for a lot of sun not too far from the Pacific coast.
For the 1,6 million visitors coming each year, Palm Springs proposes more than 130 resorts and hotels, as well as a hundred of restaurants, located in 33 distinctive neighborhoods. The city is home of a very large cultural scene and many museums. Public arts and festivals occur all year long. Palm Springs Convention Center, located downtown, is the largest space dedicated to event industry, with a capacity of 12,000 visitors. Palm Spring International Airport offers quite a lot of destinations, especially toward southwestern cities. A lovely 2019 destination to remember for any corporate event.
HISTORIC CHARLOTTE, NC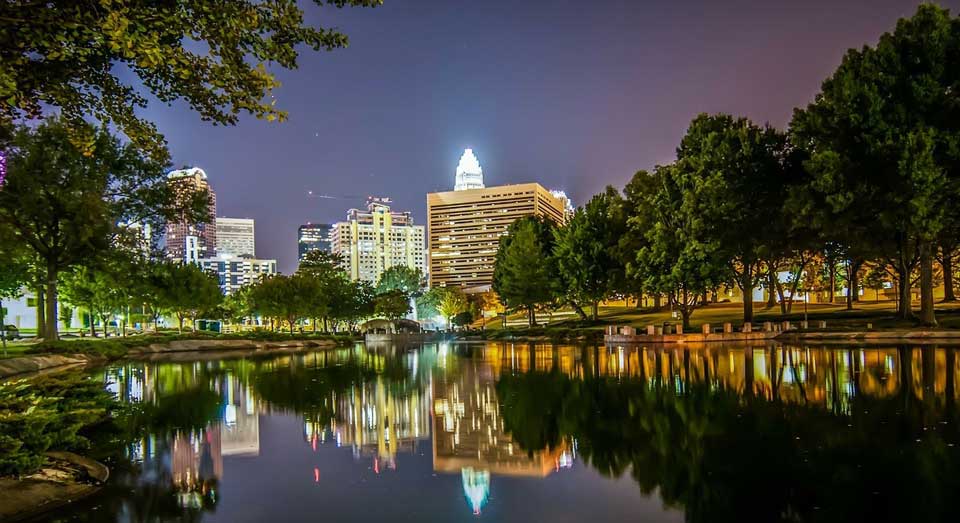 Here is another city that is highly appreciated by event planners: maybe not the most famous but always well ranked every year. Indeed, the Queen City has some arguments: a ton of amenities with the charm of a small town. No less than 110 special event venues are available besides Charlotte's Convention Center and its 550,000 Sq. Ft. In case you plan to design your event there, your attendees may find almost 170 hotels and more than a hundred of restaurants.
Concerning transportation, Charlotte hosts one of the busiest airports in the world and is a major hub for American Airlines. Its location in the center of the East Cost makes it a very important highway and train connection. Inside the city, you may move easily as the CATS, the LYNX and the CityLINX (bus, light rail and cars) are very well interconnected. Nevertheless, you might prefer to use your feet or rent a bike: Charlotte is highly environmental-friendly.
Charlotte is a very touristic city, with a great art scene and a lot of recreational activities. It is also experiencing an impressive growth in terms of population and economy. The second U.S. banking center has kept its southern historic lifestyle, and event planners and their clients seem to appreciate it.
ATLANTA, GA: A CITY IN THE FOREST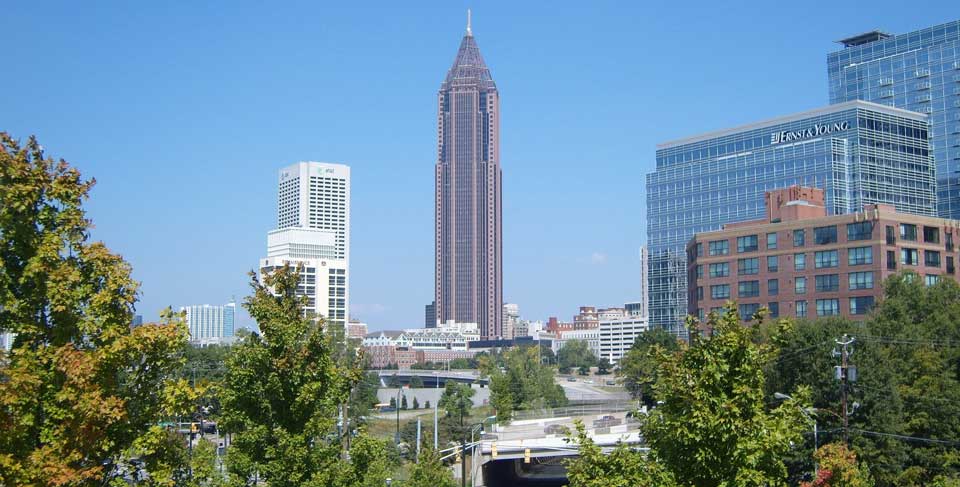 Not that far from Charlotte, Atlanta lies as another rising Southeastern event planning hub. Numerous multinational companies have their headquarters located in the city and the local GDP reaches $385 billion. This may partly explain why Hartsfield-Jackson Airport is the busiest American airport since 1998 and the seventh in the whole world with 90 million passengers every year. Plus: 80% of the U.S. population live within a two-hour direct flight.
You found here a great reason for planning your next event in Atlanta. Almost 210 places and 4 million Sq. Ft dedicated to event industry are available. A third of these is concentrated downtown, a walkable district at only 20 minutes from the airport. Concerning accommodation, the city is home of almost 200 hotels proposing more than 43,000 rooms.
Midtown and Buckhead districts are two other main places where your event's attendees may find numerous activities. Art exhibitions, museums, restaurants and shopping areas are well represented and easily reachable with public transport. Finally, Atlanta is surrounded by forest, which may help you to imagine numerous activities out of town. This is for sure a place you want to keep an eye on.
You Might Also Like