27 Feb

Evian's Teambuilding Convention: "Conquering New Galaxies of Growth"

This was the incentive headline that the brand Evian enhanced for its annual teambuilding convention. From January 29th to February 1st, 2018, hundred members of the company's staff gathered in Los Angeles, in order to improve their motivation and to prepare the coming year. Let's take a look at the highlights of the event to better understand how important is this kind of meeting for every company.
Three days of bracing cohesion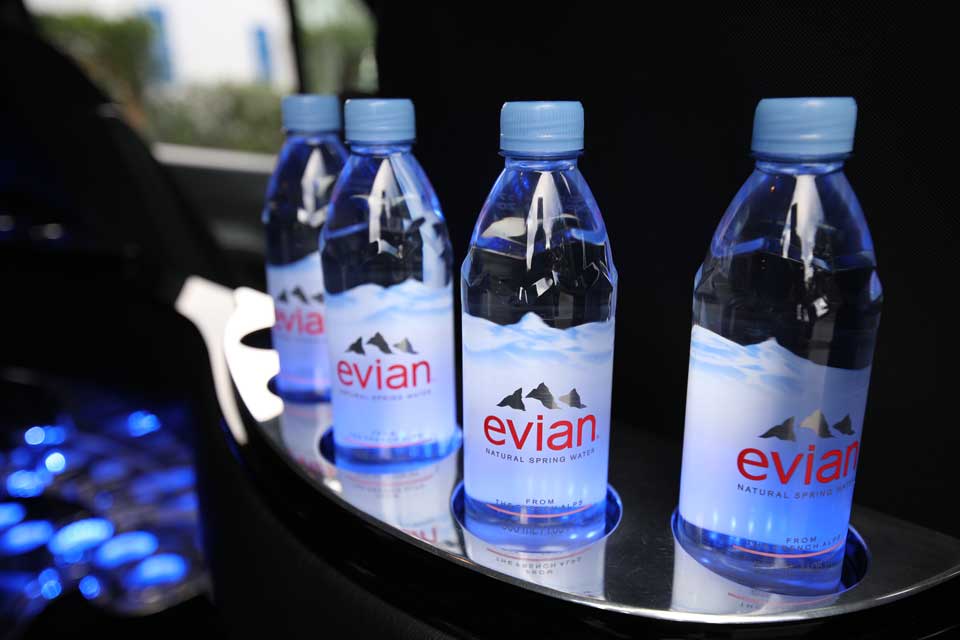 Evian, a worldwide leading mineral water company, wants to strengthen its position in the US market. Indeed, carbonated soft, fruit and sport drinks still hold the biggest market shares in North America. There are thrilling opportunities for the brand in the country, where its famous "Roller Babies" had already happily rolled over our media in 2009.
By exposing new market realities and its business strategy for 2018, the brand wanted to create interactions and to improve communication among its employees. The convention's goal was to present to the coworkers the objectives of the year, the new products, and to celebrate and reward the best teams.
"#UnleashYourSuperYou"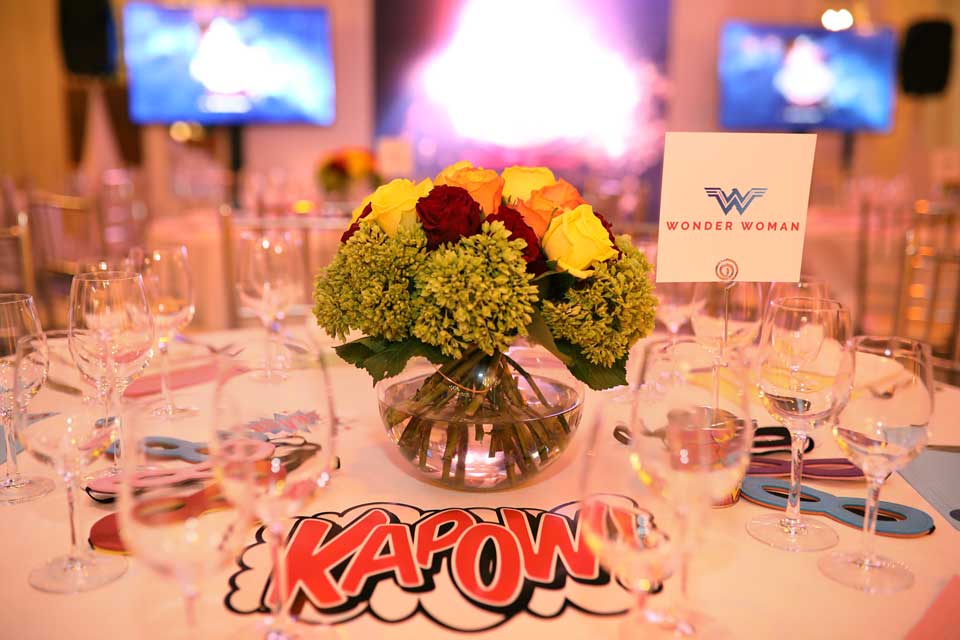 For that purpose, VIBE and its partner JNJ imagined a great teambuilding program for the attendees. Along with the logo "Conquering New Galaxies of Growth", Evian's employees got to play the superheroes for three days. They experienced some fine food at Mr.C Hotel and at Citizen in Beverly Hills. After visiting the Universal Studios, they met for breakout sessions and activities at London West Hollywood Hotel.
Evian's employees finally gathered at Mr.C Hotel Starlight Ballroom to attend the Gala Dinner. In a movie premiere atmosphere, teams and employees got their "Oscars" for the great objectives they achieved throughout 2017. After having fun during those three teambuilding days, Evian's coworkers are ready to face a thrilling 2018-year.
Teambuilding to improve your business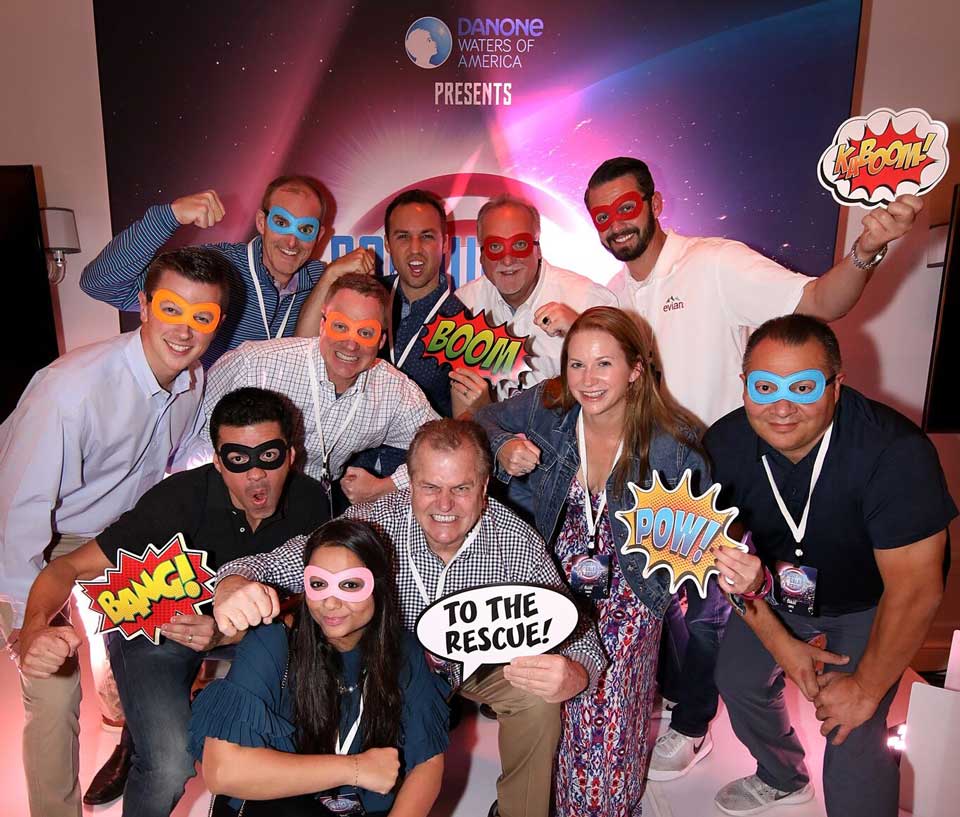 This is what teambuilding is all about: superheroes having fun together, getting to know each other better. This was a great moment for them to share experiences and feelings, to improve their curiosity and their creativity.
Every company, either big or small, should experience teambuilding to improve cohesion among the staff, to go further together. Strengthening bonds among your staff members, and towards the brand philosophy, will help your teams to reach higher results. This will also develop your employees' spirit of solidarity through good and hard times.
Like Evian, consider about organizing sport, cultural or relaxing activities, anywhere in the whole world. And dare to conquer new galaxies of growth.
You might also like