26 Jun

5 Historic U.S. Cities For Your Next Summer Incentive Trip

Summer is coming up and you might not have scheduled anything yet. You may already have thought about flying abroad, thinking of planning a nice trip and great activities with your family or with customers. What about the U.S.? Our country has plenty of wonderful destinations and cities that are really worth experiencing. Let's have a look on 5 historic American cities that could surprise you.
SPACE CITY HOUSTON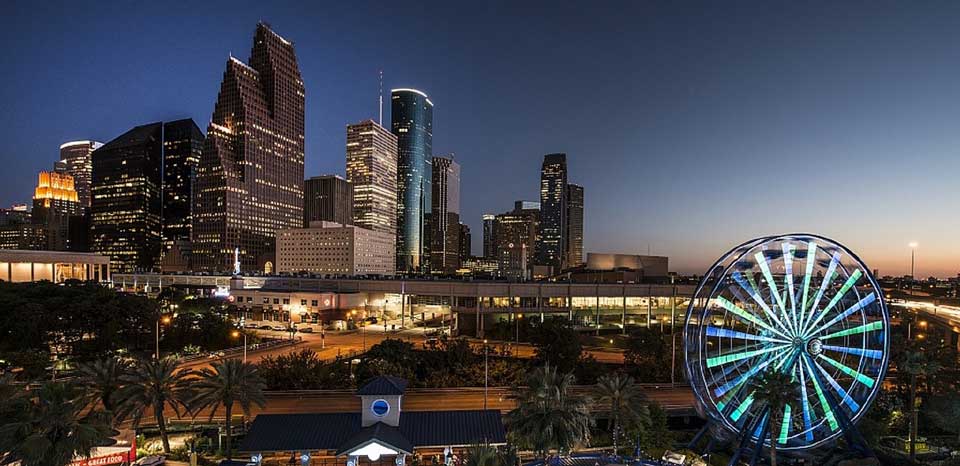 Welcome to Houston, TX. The fourth largest American city is the second booming city after Las Vegas and has a lot of attractive features to offer. Founded in 1836, Houston never stopped to grow until becoming one of world's most important centers for energy, finance, industry and aerospace.
Besides three editions of Superbowl and NASA's Space Center, Houston has developed a strong cultural network. The city counts numerous museums and theaters. It is one of the most influential hot spots for musicians and live-performing arts. The Theater District is especially dedicated to tourism and leisure activities, with many restaurants and plazas.
The city is also home of many major professional league teams, rodeo shows and proposes numerous festivals and outdoor events. Houston is also known for its 22 bayous, sprinkled by wonderful parks where you'll completely disconnect from your incentive life. Finally, you will certainly love to experience the local gastronomy. Space City's restaurants are clearly turned toward local and sustainable food with this delicious influence of the multicultural southern cuisine.
Whatever you are interested in, Houston has it. For the summer period, the Greater Houston Convention and Visitors Bureau proposes Summer Fun Passes, probably the best way to visit the city at a fair price.
BLUFF CITY MEMPHIS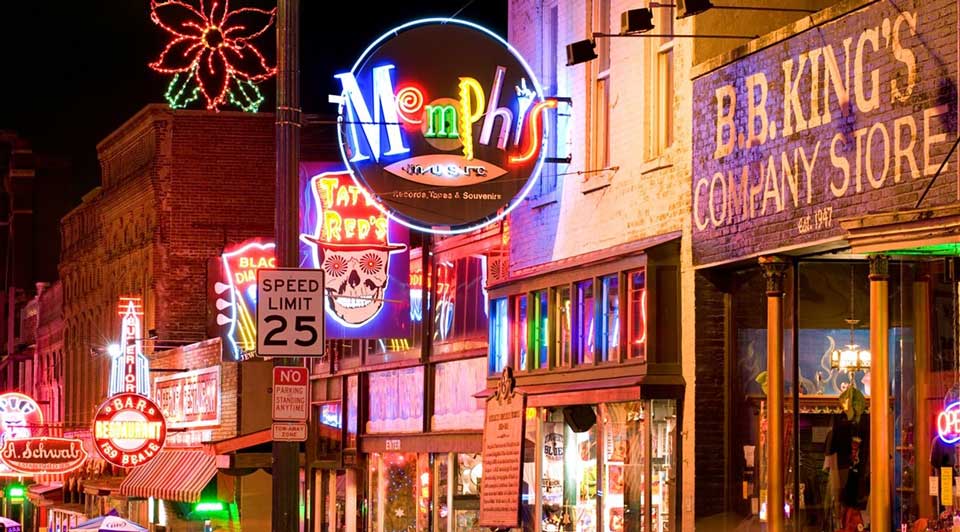 Going westwards, we arrive at Memphis, TN. Founded in 1819, the city rapidly grew because of its strategic location on the Mississippi River, and even more when the first railroad connecting Mississippi to the Atlantic Ocean was completed in 1857. The city is directly linked to many events that shaped America. From the Secession War to the Civil Right Movement by way of music, Memphis is a major spot for anyone looking for historic sites.
Bluff City excels in many fields, especially culture, entertainment and dining. For all music lovers, Memphis means Elvis Presley, Sun Studio, B.B. King, Carl Perkins and so on. You will love to visit the Stax and the Memphis Rock&Roll museums, as well as to enter Gibson Factory and Graceland.
Beale Street is certainly the most thrilling part of the city, at daytime as well as for night entertainment. Nevertheless, you might prefer walking somewhere else to taste the subtle southern and Creole food and to try the famous Memphis barbecue style.
The city also put the spotlights on nature and outdoors activities. Without going too far, you may experience Mud Island River Park and its Riverboat replica, or even enjoy the wonderful Mississippi landscapes riding your bike.
MONTGOMERY: CAPITAL OF DREAMS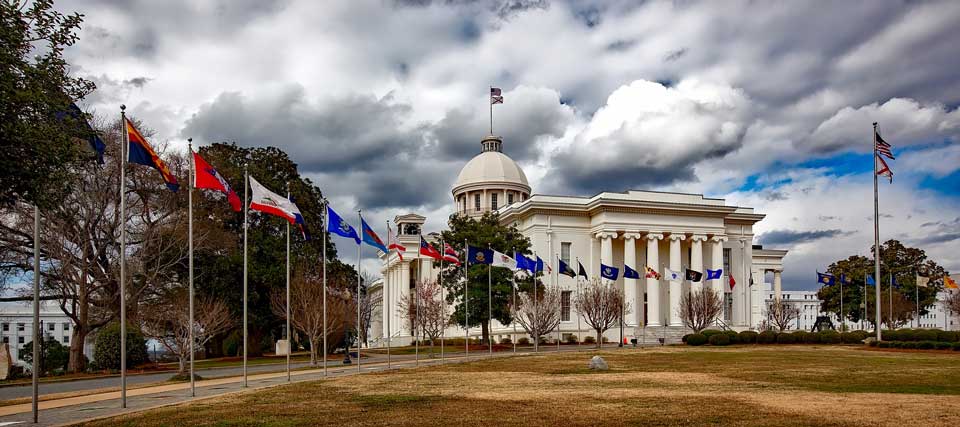 As Alabama's state capital, Montgomery might not be the largest city of our selection, but it is certainly a place that played a major role in the American history. Also founded in 1819, Montgomery's importance grew rapidly until hosting the Southern Convention in 1861, giving birth to the Confederate States of America. Less than a century later, the Civil Rights Movement started there with the Montgomery Bus Boycott, allowing a local citizen, Martin Luther King, to rise.
Montgomery was probably not on your schedule, but the city has actually been completely reemerging for several years and offers plenty of stunning activities. You might get surprised with the number of fine dining places, the thrilling nightlife and the great performing arts' scene you can experience. The city has a lot to propose in terms of cultural sites, from the Confederate White House to the Hank Williams' Museum, from the Rosa Parks' Museum to the Museum of Alabama.
Lying on the Alabama River, Montgomery stays at the center of the River Region where you can find plenty of outdoor, sport and leisure activities. It might not be the most touristic place in the U.S., but this human-sized city is worth to discover and perfect reconnect with nature.
QUEEN CITY CHARLOTTE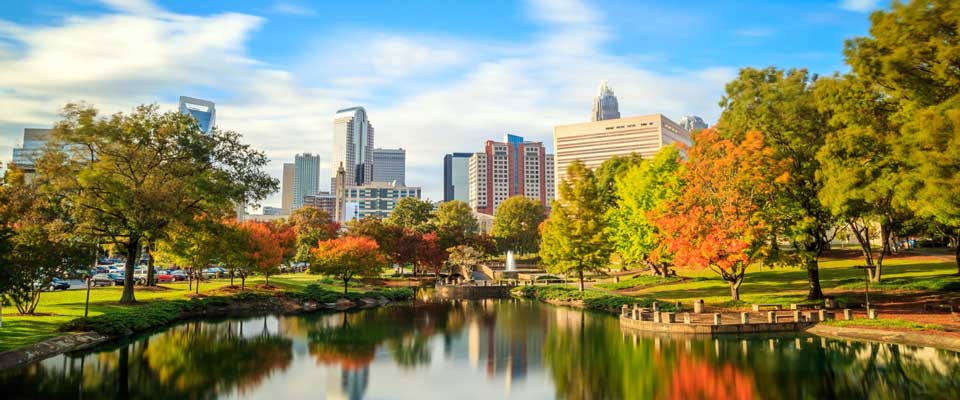 We go back in time and continue our trip until Charlotte, NC, settled in 1755. The Queen City is the 17th largest city in the U.S., still growing fast and is the second banking center of the country after New York. With its international airport hub, Charlotte welcomes many exhibitions and trade shows all-year long.
It is especially known for its numerous art and historic sites and automobile museums. You should definitely visit both international-class places: Betchler Museum of Modern Art and the Mint Museum of Art. If you are looking for history, don't hesitate to open the doors of the Levine Museum of the New South and the Rosedale Plantation, two iconic places that are really worth discovering. Car lovers might prefer Hendrick Motorsports Museum or NASCAR Hall of Fame.
Charlotte also proposes many city-themed tours: by bike, by foot, by bus or by Segway, the choice is endless. The same thing occurs with nightlife: speakeasies, karaoke, live music scenes, breweries…without talking about the wide variety of restaurants. Besides the local and sustainable food's emphasis with numerous farmer markets, you may appreciate the high number of parks inside and outside the city, a nice way to energize yourself.
HOLY CITY CHARLESTON
We arrive at the end of our trip as we are reaching Charleston, SC. The city is known to be South Carolina's oldest city, founded in 1670. With its almost 140.000 inhabitants, Charleston can be proud to be one of America's most favorite destination. Indeed, this charming place has a lot to offer in terms of architecture, culture, arts, music and history.
Charleston played a major role in the European settlement in America as well as during the Independence War. It is also the place where the first Civil War's gunshots were fired. There is still a huge historical heritage to experience, from museums to former plantations, from French quarter to romantic cemeteries.
Besides numerous distinguished restaurants, Charleston hosts plenty of hotel rooms, art galleries, festivals and live performing sites. Parks, gardens and forests are everywhere for those who love adventure. And, of course, the city's location on the Atlantic coast offers amazing points of view and a great number of leisure activities.
Charleston is a museum by itself. It wonderfully symbolizes the southern lifestyle: a blend of diverse cultures, a smooth atmosphere and an incomparable hospitality. This is definitely a place you need to visit at least once in your life, maybe more.
You Might Also Like