A welcome cocktail party has long been the event to kick-start a multi-day conference. While it has potential for great fun, especially for guests who haven't seen each other in a while, it also can easily get stale, if you rely on the same-old menus and format time after time. To keep things fresh and memorable for guests, try these ideas the next time your itinerary calls for a cocktail party.
Veg Out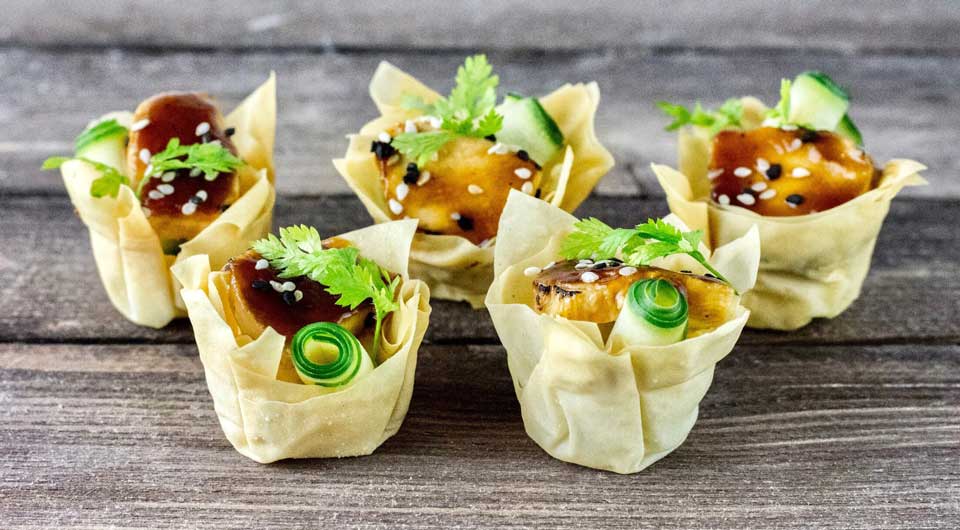 The trend of plant-based eating continues to grow — yet it doesn't have to be all about those boring crudité-and-ranch trays. Try experimenting with wild takes on veggies instead, that will have even carnivores craving a taste. For example, New York-based catering firm Abigail Kirsch served up grind-to-order vegetable tartare at a recent party, which featured an interactive station where root vegetables were put through a grinder in front of guests, then combined with a carrot yogurt tahini and apple rosemary shrub.
Go Big
In home décor, the maximalist trend of lots of objects and color everywhere is replacing the former minimalistic look. This same concept is translating to events, even when it comes to food. Instead of offering a few desserts at the 2019 Governors Ball, Wolfgang Puck Catering, which has catered this event for 25 years, blew it out Hollywood style, serving up more than 15 kinds of mini desserts—from strawberry cookies to espresso macarons, Champagne push-ups, mini chocolate bars and more. It created an opportunity for guests to snack throughout the evening on miniature bites without getting overly full.
Instagrammable Cocktails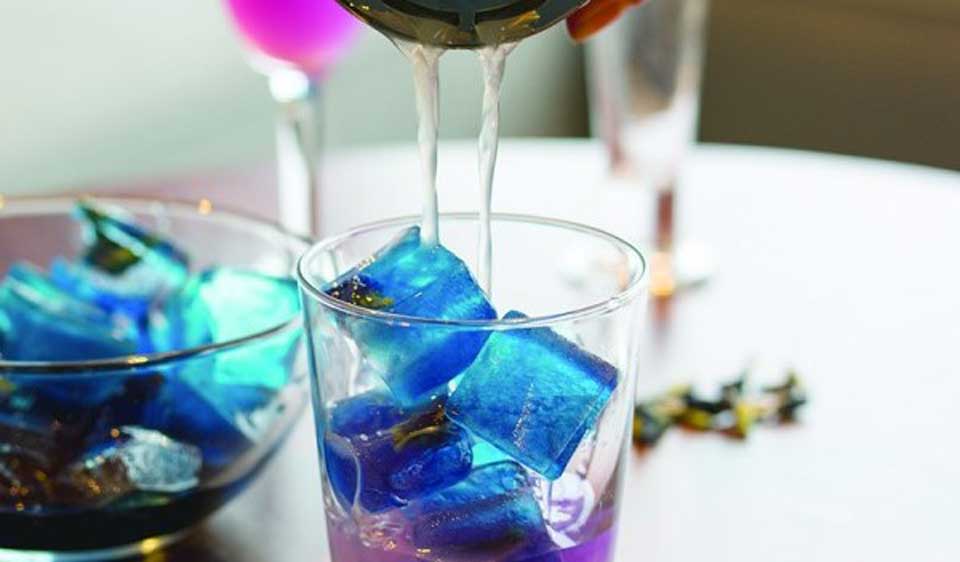 There's nothing wrong with a classic gin and tonic or Manhattan, but those drinks don't exactly scream "take a photo of me!" To boost your event's profile on social media, create cocktails that are as eye appealing and even unusual as they are delicious. For example, for a corporate event, Blue Plate Catering in Chicago created a special drink with blue ice cubes that changed to purple when the spirits were poured over the top. It matched the company's colors and also provided a reason for guests to whip out their smartphones and post an Instagram Story of the action.
Get Served
The vessel on which an appetizer is served is half of the appeal, especially during a cocktail party when guests are looking for something to break the ice with new people. Experiment with unusual objects for serving—at a recent private cocktail hour held at Fulton Market Kitchen in Chicago, for example, mini bites were served out of cigar boxes (to complement the evening's Frank Sinatra theme) and atop long, thin, curved pieces of wood that resembled bows. Similarly, the vessel you use to hold the food itself is important, too; Phoenix-based M Culinary Concepts recently remixed the waffle cone by stuffing it with cold-smoked seared scallop and truffles, instead of ice cream.
Cheese Please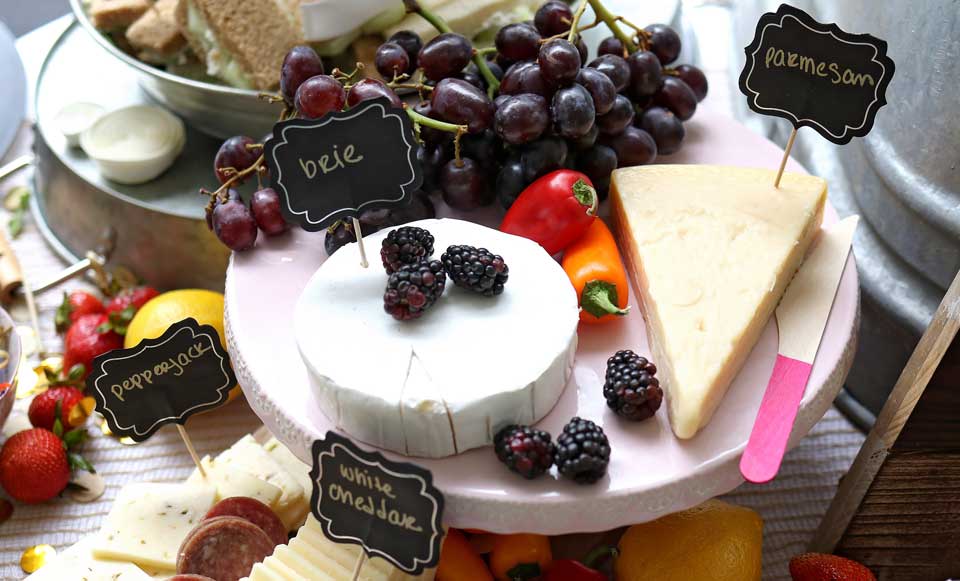 Take a peek on Pinterest or the pages of any food magazine, and you'll notice cheese plates are majorly back in vogue right now. Doing a cheese board at grand scale is key to making a big impression for your guests, so bring out the big guns and arrange giant spreads atop interesting wood planks in the center of your event (after all, people will gather around the food!). At the grand opening of luxury appliance company Dacor's latest showroom, for example, thick wooden boards were filled with every kind of cheese imaginable, alongside a wide selection of charcuterie cuts, fruit, nuts, pickled vegetables, condiments, and homemade breads and crackers.