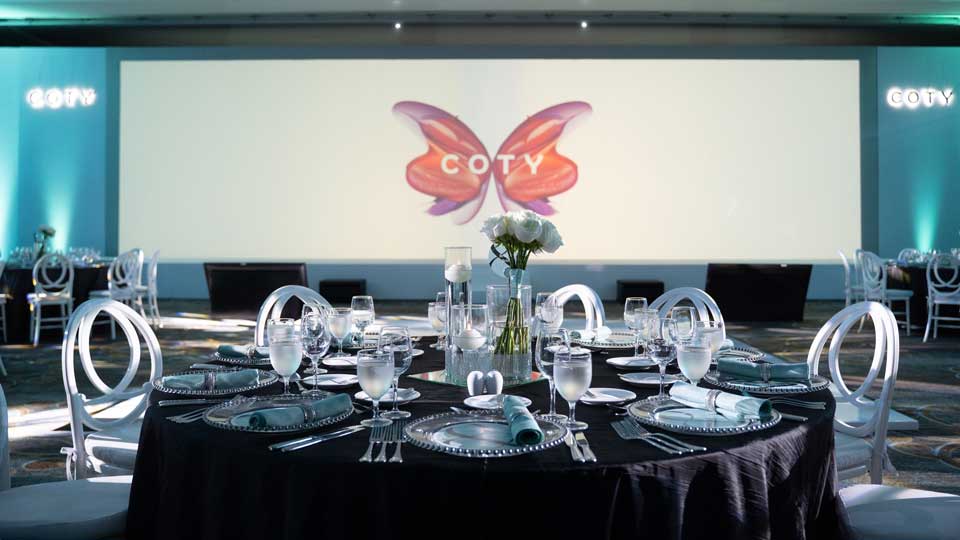 04 Jun

A Beautiful, Glamorous Training Event in Cancun

We just can't seem to stay away from sunny Mexico! You may remember this stunning product launch event we planned for Hermès back in March. In April, we were back in Cancun at an all-inclusive resort hosting a four-day event for global beauty company Coty.

A first-time venue for us, Secrets The Vine served as the host resort. This AAA Four-Diamond, 497-room property is an adults-only property bordered by the Caribbean. All 105 attendees—who were mostly women in their mid-30s, who mainly traveled in from South and Central America—couldn't get enough of the cerulean ocean views and white sandy beaches.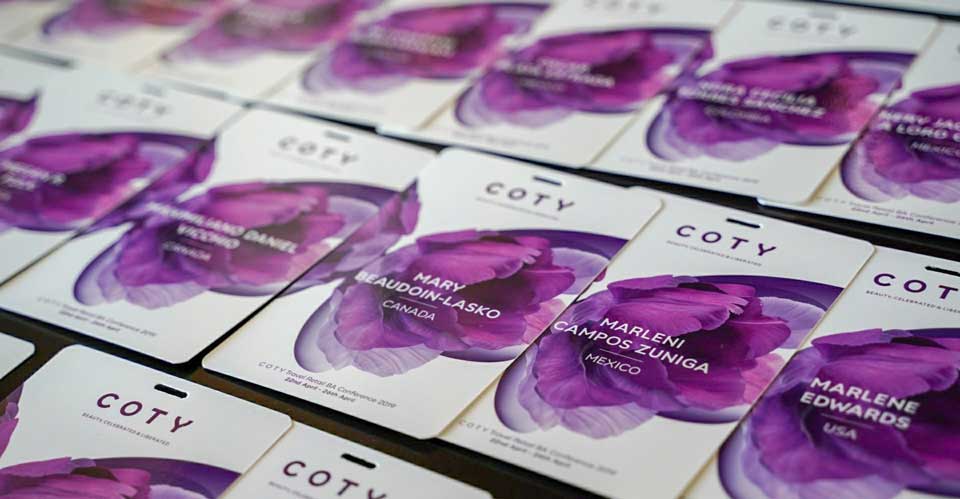 While there was time for fun in the sun, this product launch event was geared toward getting down to business: specifically, educating beauty advisors about Coty's latest products and the latest selling strategies.
To kick off the event, we planned a welcome party with a Mexican theme, which gave attendees a true sense of the place and got them excited for the next few days. Secrets took care of the amazing décor for this particular event, which complemented the local cuisine perfectly.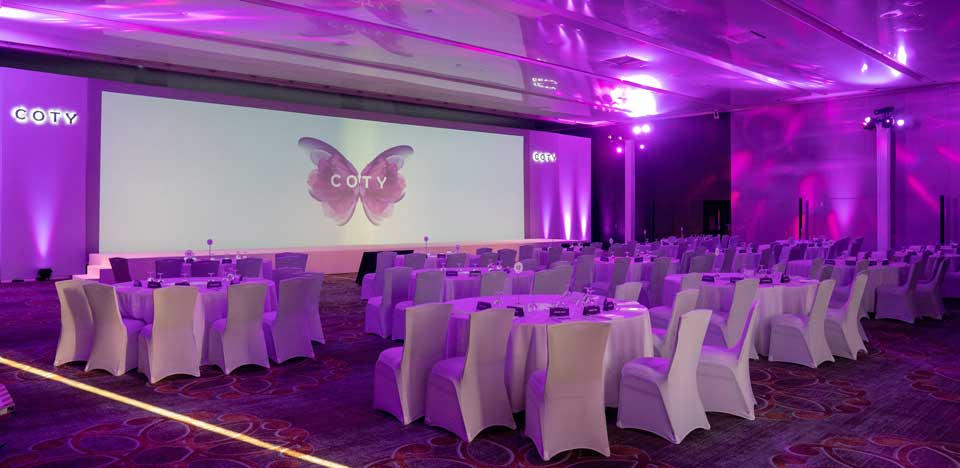 Training sessions filled each day, yet several special activations took center stage when it comes to memorable moments. One of those was a Gucci dinner held at Sea Salt Grill, located adjacent a beautiful pool (and one of eight total F&B establishments at Secrets). Creative dinner décor this evening centered around a memory theme, and as such, each guest received a nametag with her baby photo printed on it. While obtaining these images proved to be a bit challenging—we collected them all through emails and USB drives—they were a huge hit among guests (and lesson learned: Label all photos with first and last names, next time!). A delicious four-course menu featuring dishes such as scallop and salmon Carpaccio, cream of asparagus soup, fresh fish and a strawberry/Grand Marnier dessert accompanied the festivities.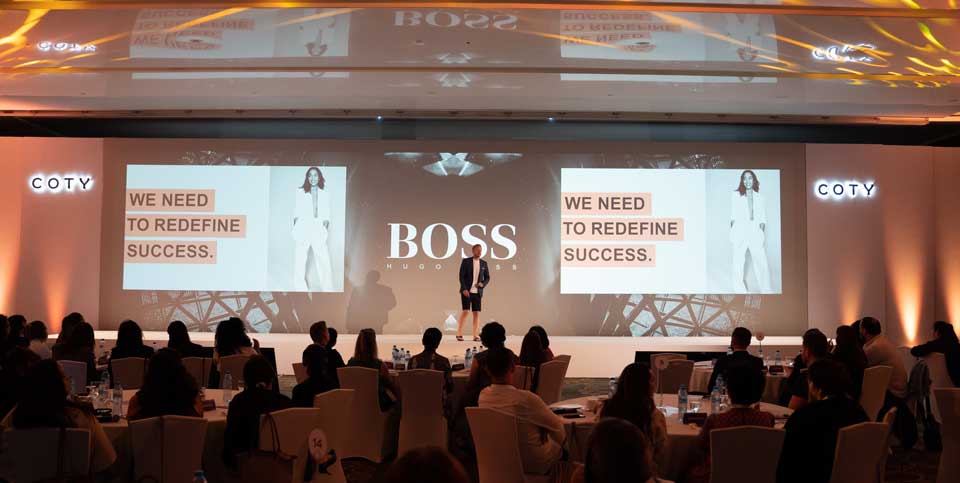 Coty also asked us to create beautiful "showrooms" to demonstrate new perfumes, including Hugo Boss and Gucci. To go along with this, Coty coordinated entertaining workshops throughout the event, such as creating your own perfume bottle using a pair of boxers (a little wild, we know, but fun!) and word games. There was also a special presentation by Calvin Klein, which included a surprise appearance by several models, and an elegant gala ballroom dinner that centered around a love theme in partnership with Tiffany & Co.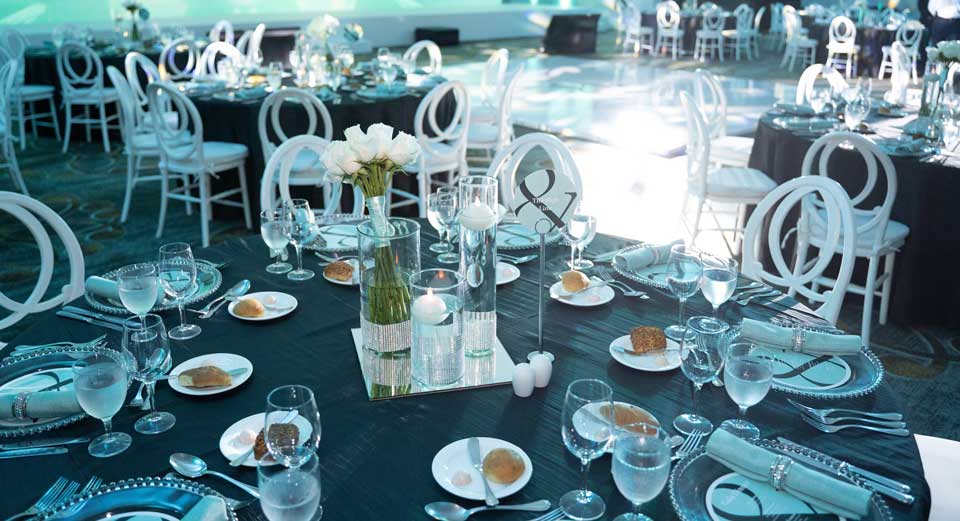 On a slightly less glamorous note, guests also got to bond during a beach Olympics-style event—a great way to combine wellness with teambuilding. They split into groups of eight to 10 people each, then competed on various challenges in short time frames. The top two teams won a medal, and the overall victor got to take home a trophy with a bottle of Champagne.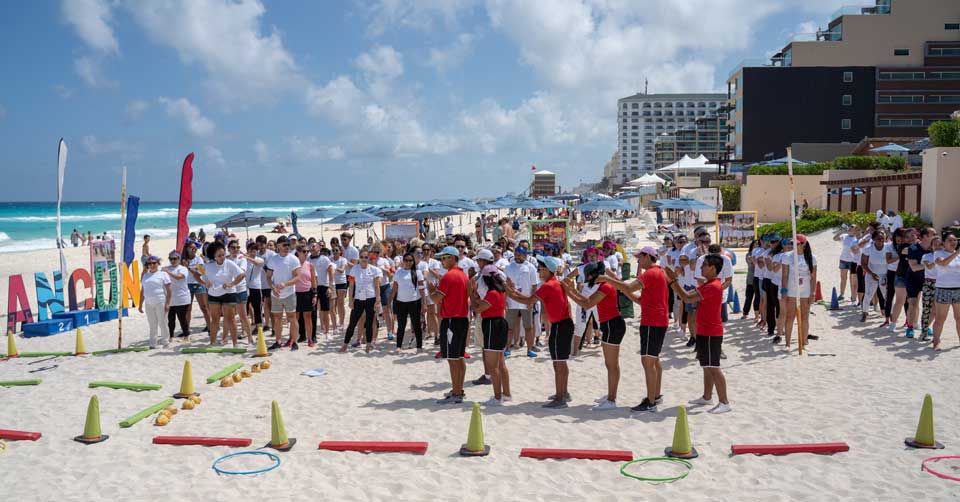 Overall, this Cancun event was another success for The VIBE Agency. "It's a little bit of a Miami extension," says Valerie Bihet, our very own CEO who managed this event. "It's very Americanized, with resorts everywhere, English spoken widely and very thorough security at the hotel."
Are you considering planning an event in Mexico? We would love to talk with you about how we can assist in coordinating a truly memorable experience for your guests.
You Might Also Like