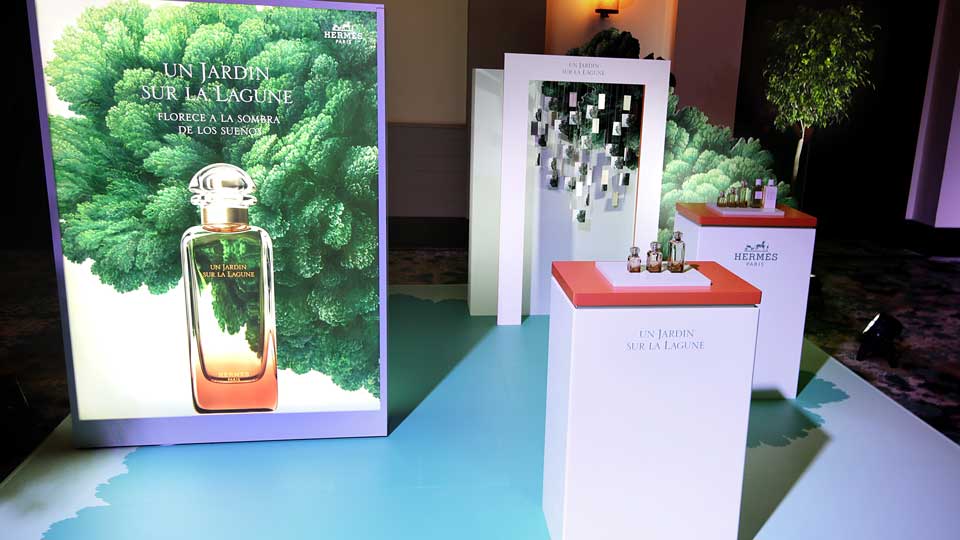 09 Apr

An Enchanting Event in Mexico Celebrating Hermès' New Fragrance

At the VIBE Agency, our approach to any event is always putting our clients' needs and objectives first. A great example of this was a recent event we planned in Mexico for French luxury goods company Hermès to celebrate the launch of its latest fragrance.

When it came time for site selection, we turned to the perfume itself for inspiration. The newest scent in the Hermès collection is called Un Jardin sur la Lagune, which means "garden in the lagoon" in French. As such, we looked for a hotel that would fit both the lush floral and water visual—and found the perfect venue in Fairmont Mayakoba.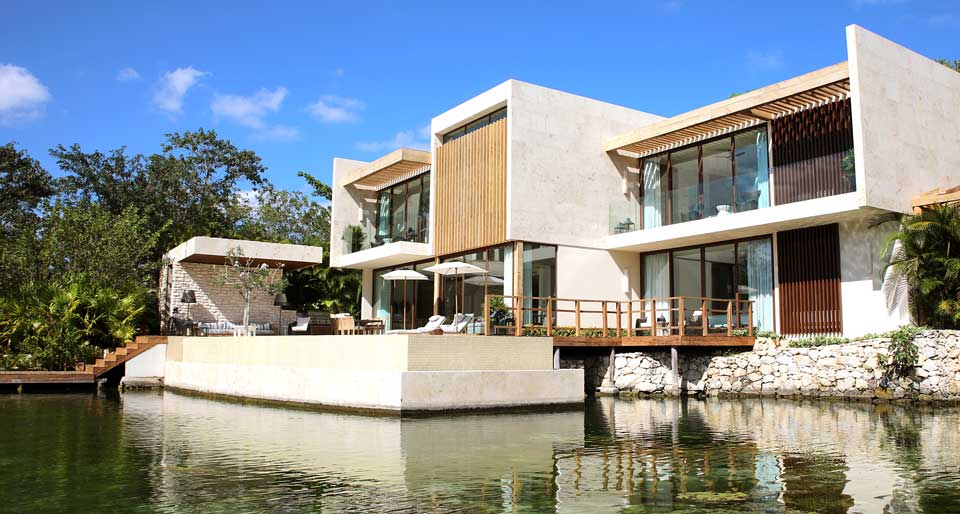 This five-diamond property is part of Mayakoba, a 1,600-acre resort destination that means "city on the water" and offers an experience of both the jungle and the beachfront of Mexico's beautiful Riviera Maya. In addition to Fairmont, it also includes properties from Banyan Tree, Hyatt Andaz and Rosewood, along with an award-winning golf course.
We hosted 45 attendees from around North America (mostly women in their 30s-50s) for this training seminar, held March 4-8. The resort is an easy 40-minute drive from Cancun International Airport, so we arranged individual pickups for guests, along with airport greeters.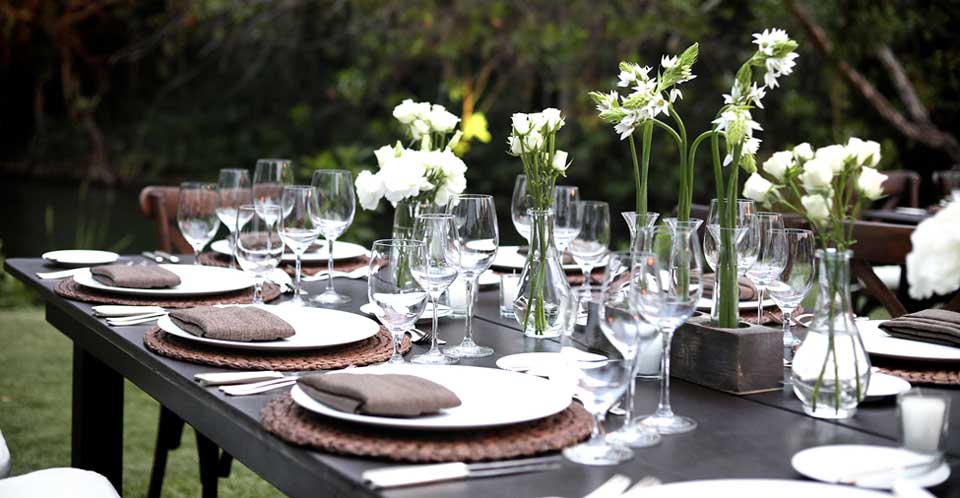 As they arrived on site, the breathtaking scenery of Fairmont made a big first impression. We kicked off the event that evening with a welcome reception by the lagoon pool, serving traditional Mexican cuisine as a DJ provided music.
The following several days were spent in meeting rooms, training each of the guests on the new perfume, as the majority of the women worked in duty-free and other stores selling fragrance around the country. Between sessions, we engaged the guests with craft workshops. For example, they each created paintings that, when formed together at the end, created the "H" logo for Hermès—a fun surprise to plan, as they didn't know what they were making at the time. Another fun activity was decorating Venetian masks, which guests then wore to the closing night gala.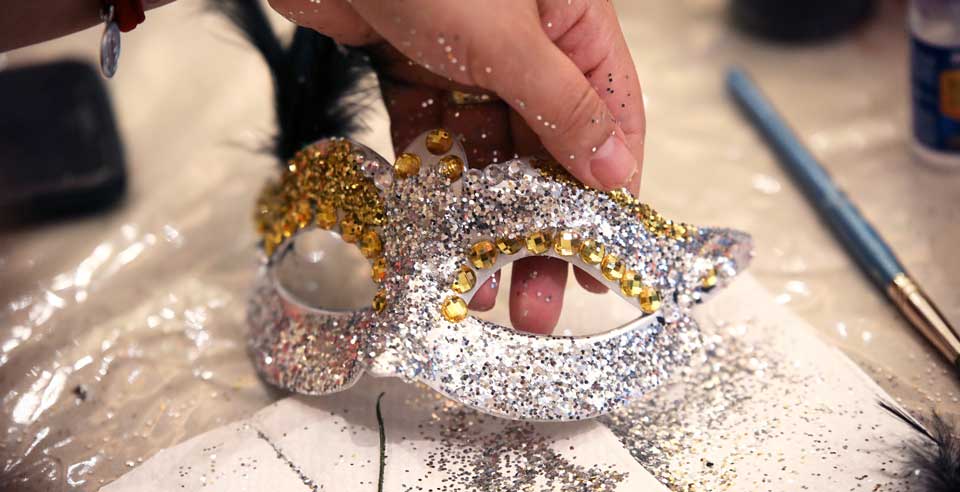 On Thursday, the second-to-last day of the event, participants got a treat following morning trainings: massages at Fairmont's 37,000-square-foot, Mayan-inspired Willow Stream Spa. The spa's expansive lounge area, with floor-to-ceiling windows, was an enchanting space for guests to relax pre- and post-treatment, as were the vitality pool area's waterfalls and the sea-mineral soaking pool.
Following the spa, the group also enjoyed a private boat tour of the Mayakoba lagoon. It was an excellent way to unwind and decompress following the meetings and trainings of the week.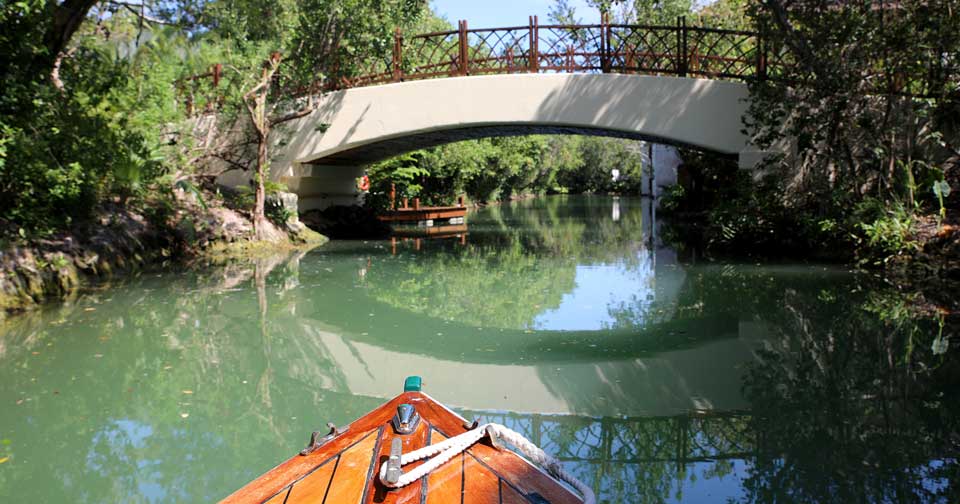 To close out the event with a bang, we held our farewell dinner at JOYÀ, the first Cirque du Soleil resident show in Mexico. Only a 20-minute drive from the resort, this entertaining venue provided a way for the guests to experience something new and exciting, leaving lasting memories in their mind as they embarked on their trips home the following day.
The Vibe Agency specializes in crafting one-of-a-kind events to meet our clients' unique objectives and goals. If you need help planning a training event, such as this one, in a special place, please get in touch with us today. We'd love to assist!
You Might Also Like